About Ioannis Makriyannis
Yannis Makriyannis (1797–1864), born Ioannis Triantaphyllou, was a Greek merchant, military officer, politician and author, best known today for his Memoirs. Starting from humble origins, he joined the Greek struggle for independence, achieving the rank of general and leading his men to notable victories. Following Greek independence, he had a tumultuous public career, playing a prominent part in the granting of the first Constitution of the Kingdom of Greece and later being sentenced to death and pardoned.
Despite his important contributions to the political life of the early Greek state, general Makriyannis is mostly remembered for his Memoirs. Aside from being a source of historical and cultural information about the period, this work has also been called a "monument of Modern Greek literature", as it is written in pure Demotic Greek. Indeed, its literary quality led Nobel laureate Giorgos Seferis to call Makriyannis one of the greatest masters of Modern Greek prose.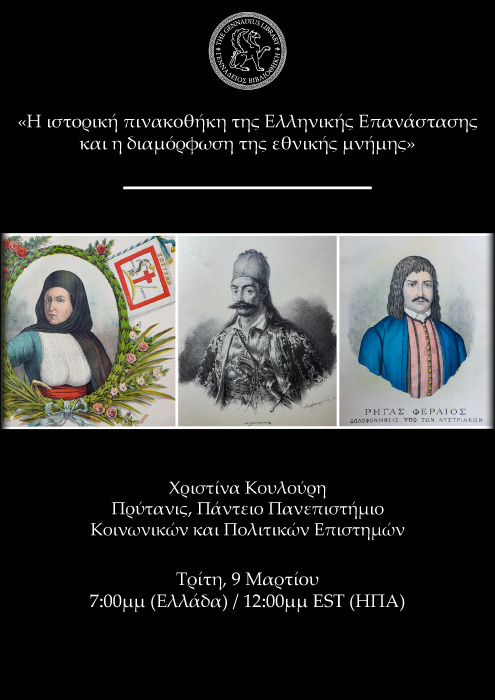 March 9, 2021
7:00pm (Greece) 12:00pm (EST)
Webinar
More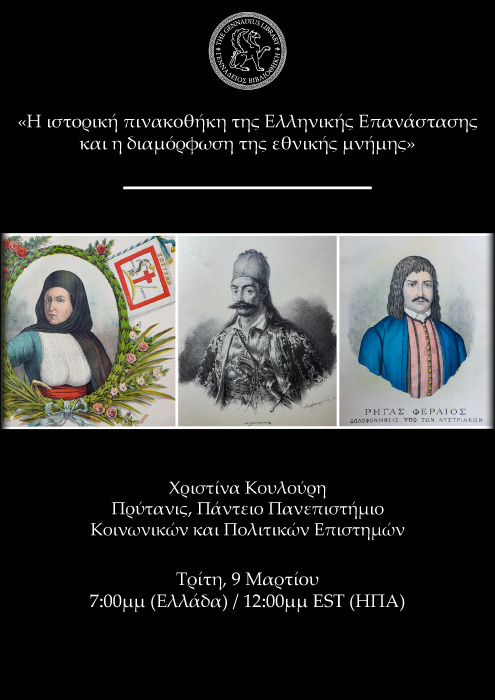 March 9, 2021
7:00pm (Greece) 12:00pm (EST)
Webinar
More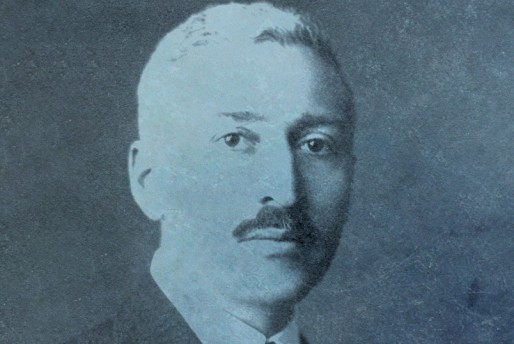 Visit our latest exhibition on the life and work of Ion Dragoumis, a legendary figure in the Greek imagination because of his untimely death.
Read More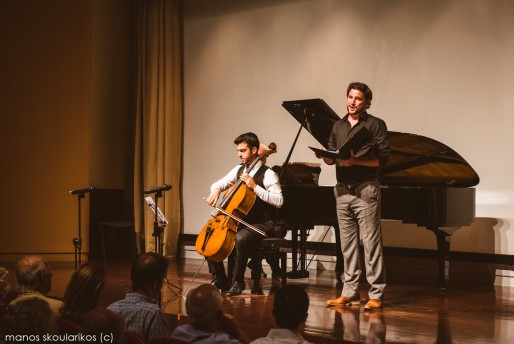 Curtis on Tour is back October 1st! Watch a free virtual performance in lieu of the live concerts that had been planned for this year's Nights of Classical Music at the Gennadius Library.
Read More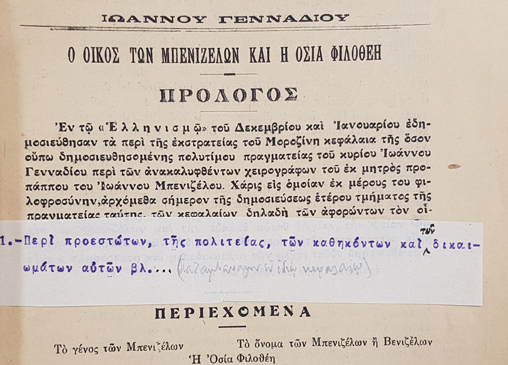 Στις 19 Φεβρουαρίου η Αθήνα τιμά μια σπουδαία μορφή, την Αγία Φιλοθέη την Αθηναία (1522-1589). Η κατά κόσμον Ρηγούλα Μπενιζέλου ίδρυσε το πρώτο σχολείο θηλέων στη νεότερη Ελλάδα, όπου φτωχά κορίτσια της Αττικής, συχνά φυγάδες από χαρέμια, εύρισκαν καταφύγιο, προστασία, τροφή αλλά ακόμα εκπαιδεύονταν σε στοιχειώδη γράμματα και χειροτεχνία.
Read More