About Ioannis Makriyannis
Yannis Makriyannis (1797–1864), born Ioannis Triantaphyllou, was a Greek merchant, military officer, politician and author, best known today for his Memoirs. Starting from humble origins, he joined the Greek struggle for independence, achieving the rank of general and leading his men to notable victories. Following Greek independence, he had a tumultuous public career, playing a prominent part in the granting of the first Constitution of the Kingdom of Greece and later being sentenced to death and pardoned.
Despite his important contributions to the political life of the early Greek state, general Makriyannis is mostly remembered for his Memoirs. Aside from being a source of historical and cultural information about the period, this work has also been called a "monument of Modern Greek literature", as it is written in pure Demotic Greek. Indeed, its literary quality led Nobel laureate Giorgos Seferis to call Makriyannis one of the greatest masters of Modern Greek prose.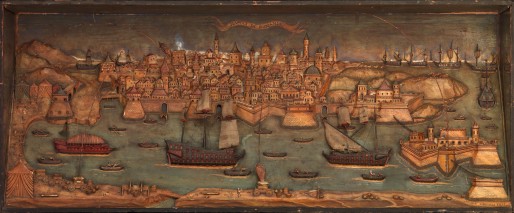 November 19, 2019
Ioannis Makryiannis Wing of the Gennadius Library
More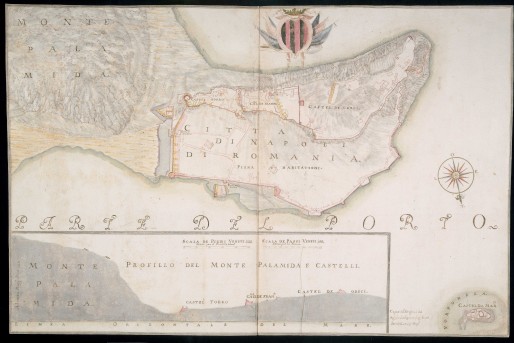 November 19, 2019
Πτέρυγα "Ιωάννης Μακρυγιάννης"
More
Η έκθεση «Η κληρονομιά του Φραγκίσκου Μοροζίνι στην Κρήτη, την Αθήνα και τον Μοριά» ολοκληρώνεται το Σάββατο 29 Φεβρουαρίου. Τα κλειδιά της πόλης των Αθηνών θα ξαναγυρίσουν στην Βερόνα και η αυλαία θα κλείσει πίσω από αυτή την ενδιαφέρουσα έκθεση της Γενναδείου Βιβλιοθήκης.
Read More
On February 19, 2020, C. Emil Peñarubia and thirteen Boston High School students (Hyde Global Scholars program) visited the ASCSA Archives. The students were in Greece on a week long trip visiting monuments and archaeological sites in Athens and outside the city; their busy schedule included a visit to the ASCSA, to see the Heinrich Schliemann Papers.
Read More