The lesson plans are the product of the collaboration between authors Katherine Petrole, MA, former Steinmetz Family Foundation Museum Fellow, and Corinth Excavations Associate Director Dr. Ioulia Tzonou. Additional contributionswere made by Nancy Antonellis, Yun-Hsin Chang, Ching-Yuan Wu, Emilio Rodríguez-Álvarez, and Dr. K.A. Rask.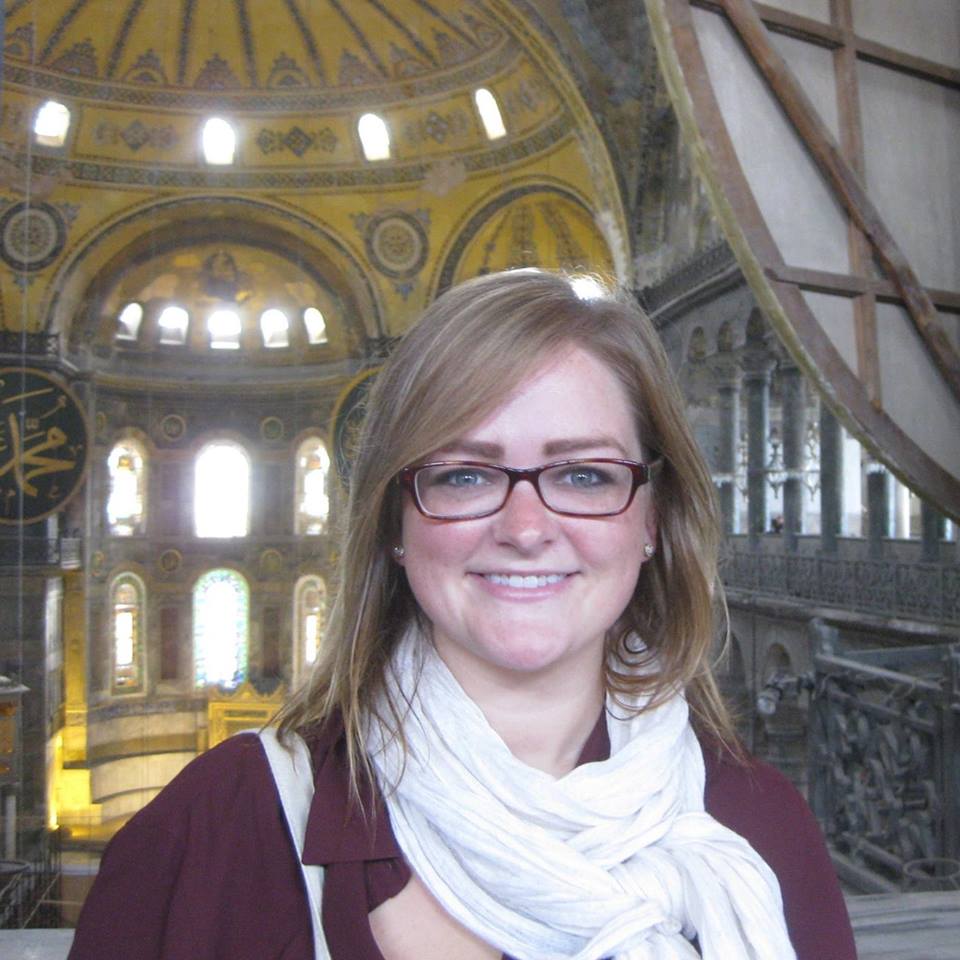 Katherine Petrole was the Steinmetz Family Foundation Museum Fellow from 2014-2018 at Corinth Excavations. In this museum education and collections management role, she researched the collection to write and develop lesson plans and online programs; her pioneering work resulted in the first educational resources available directly from an active archaeological excavation in Greece. In addition to fostering partnerships for Corinth Excavations, including with the Microsoft Educator Community, she created and conducted the first virtual field trip from Greece and has since led over 175 digital programs for over 5,000 students in 36 countries... and counting. She helped manage the Corinth Excavations database and collection of more than 300,000 artifacts and records from over 120 years of systematic excavation, creating over 2,000 new artifact records. Katherine earned her BA in Classical Humanities from Miami University in Oxford, Ohio, and her MA in Museum Studies from Indiana University in Indianapolis, Indiana (IUPUI), with a focus on the intersection of object-based learning and archaeological curation. She previously worked at the world-renowned The Children's Museum of Indianapolis, for five years in the Interpretation department where she was responsible for creating, writing, editing, and implementing world-class educational programs for archaeology and paleontology exhibits (National Geographic's Treasures of the Earth and Dinosphere). She has spent multiple summers with the Athenian Agora Excavations in Athens, Greece, leading various collections management projects for the sculpture, amphorae, coin, and archival image collections.
Dr. Ioulia Tzonou began the outreach initiative and has been essential to its success at Corinth Excavations. She reviewed and edited the lesson plans, adding key archaeological insights and information for the Corinth Excavations educational resources. See her biography page for more information: Corinth Excavations Associate Director Dr. Ioulia Tzonou.
Nancy Antonellis contributed greatly by modifying the lesson plans in order facilitate instruction at all levels of the K-12 spectrum. Additionally, she is developing a lesson plan for Latin educators based on ancient inscriptions in the Corinth Excavation collection. She is a high school Latin and Classical Humanities teacher in Brockton, Massachusetts, and uses many of the lessons as part of the curriculum for a new archaeology course she created at her school. Nancy has contributed to similar outreach efforts during her tenure as a member of the Educators' Advisory Board at the Museum of Fine Arts in Boston.
Yun-Hsin Chang (Funmi) and Ching-Yuan Wu (Dwight) have been essential collaborators by volunteering their time to translate lesson plans into Mandarin Chinese. Additionally, their thoughts about how the lesson plans could benefit history curricula in Taiwan and China have broadened the scope of outreach at Corinth Excavations and is entirely possible thanks to their effort and enthusiasm. Funmi grew up in Taiwan and received a Ph.D. in field linguistics at the School of Oriental and African Studies (SAOS) after completing one year of fieldwork in Nigeria. She thought of becoming an Africanist, but is now a full-time mom with her young daughter and historian-husband, Dwight, who is a Ph.D. student at the University of Pennsylvania and a 2015-2016 Regular Member.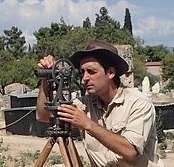 Emilio Rodríguez-Álvarez has volunteered to translate the lesson plans to Spanish and Galician. Born in Vigo, Galicia, in the northwest of Spain, Emilio is a Ph.D. candidate at the School of Anthropology, University of Arizona, and former ASCSA Regular and Associate Member (2014-2016). He has worked at Corinth studying raw materials and techniques for pottery manufacture in the region during the Archaic period. His work in translating the lesson plans into Spanish and Galician will open the work of the ASCSA at Corinth to an even wider audience.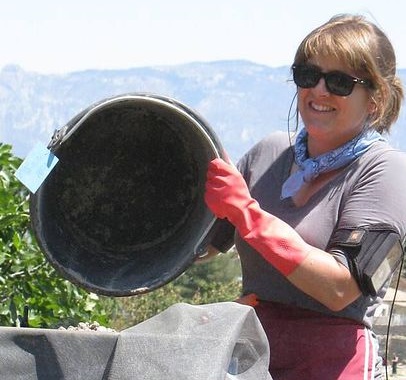 Dr. K.A. Rask received her Ph.D. from The Ohio State University and specializes in the archaeology of Greek and Etruscan religion. She teaches at Duquesne University in Pittsburgh, PA, and has excavated in both Greece and Italy. She is interested in the material and haptic aspects of ancient religion, which led to her recent 3D scanning project. With the help of four undergraduate assistants, she scanned 60+ artifacts at the Athenian Agora and Corinth Excavations. After they have been processed, the files will be available open-source on the ASCSA website. Researchers, classrooms, and the interested public can employ the files, which will be especially useful for who cannot travel to Greece to see (and touch) the artifacts themselves.