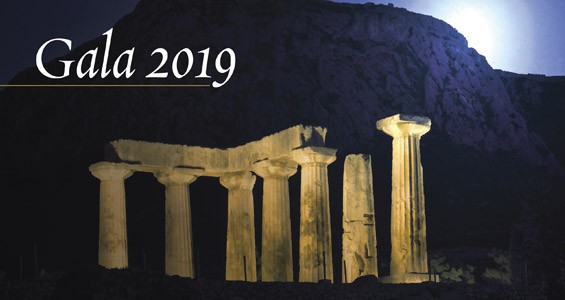 Save the Date for the School's Annual Gala in NYC!
The School will be holding its 4th annual gathering May 9, 2019 at 6 pm in the beautiful venue, Capitale, in New York city. Honored this year will be the Corinth Excavations. More details to follow soon. Please contact Travis Virgil if you are interested in purchasing a table at this event.
Use of School Facilities
For research at the Blegen Library: You must obtain a visitor card - click here to find out more. Membership in the American School of Classical Studies normally includes the privilege of 24-hour access to The Blegen Library - click here to find out more.
For research at the Gennadius Library: First-time readers must apply for a library card - click here for more information.
For access to Personal Papers and Archives: Archives are open Mon-Fri, 9:30 – 15:30, by appointment only. Prior to your visit, submit electronically an application form - click here for more information.
For access to the Wiener Laboratory: Visitors to the lab should call beforehand - click here for more information.
Acceptance of Membership at the School also allows students or scholars access to the facilities.
You can find more information about Membership on our Apply for Associate Membership (Independent Research) page. If awarded a School fellowship or grant, the awardee will also be granted Associate Membership.
When using the facilities, modest fees are charged in lieu of tuition. Faculty, students and former students of Cooperating Institutions pay only one-half the fees for use of the facilities of the School in Greece. These fees are, at present, calculated at the rate of $220 per month for Regular and Student Associate Members and $330 per month for Senior Associate Members, or $110 and $165 respectively for those connected with a Cooperating Institution. For more on School Fees and Expenses, click here.
READY TO APPLY FOR ASSOCIATE MEMBERSHIP? CLICK HERE