Presented By
American School of Classical Studies at Athens
Location
ΑΣΚΣΑ, Αμφιθέατρο Cotsen Hall, Αναπήρων Πολέμου 9, 106 76 Αθήνα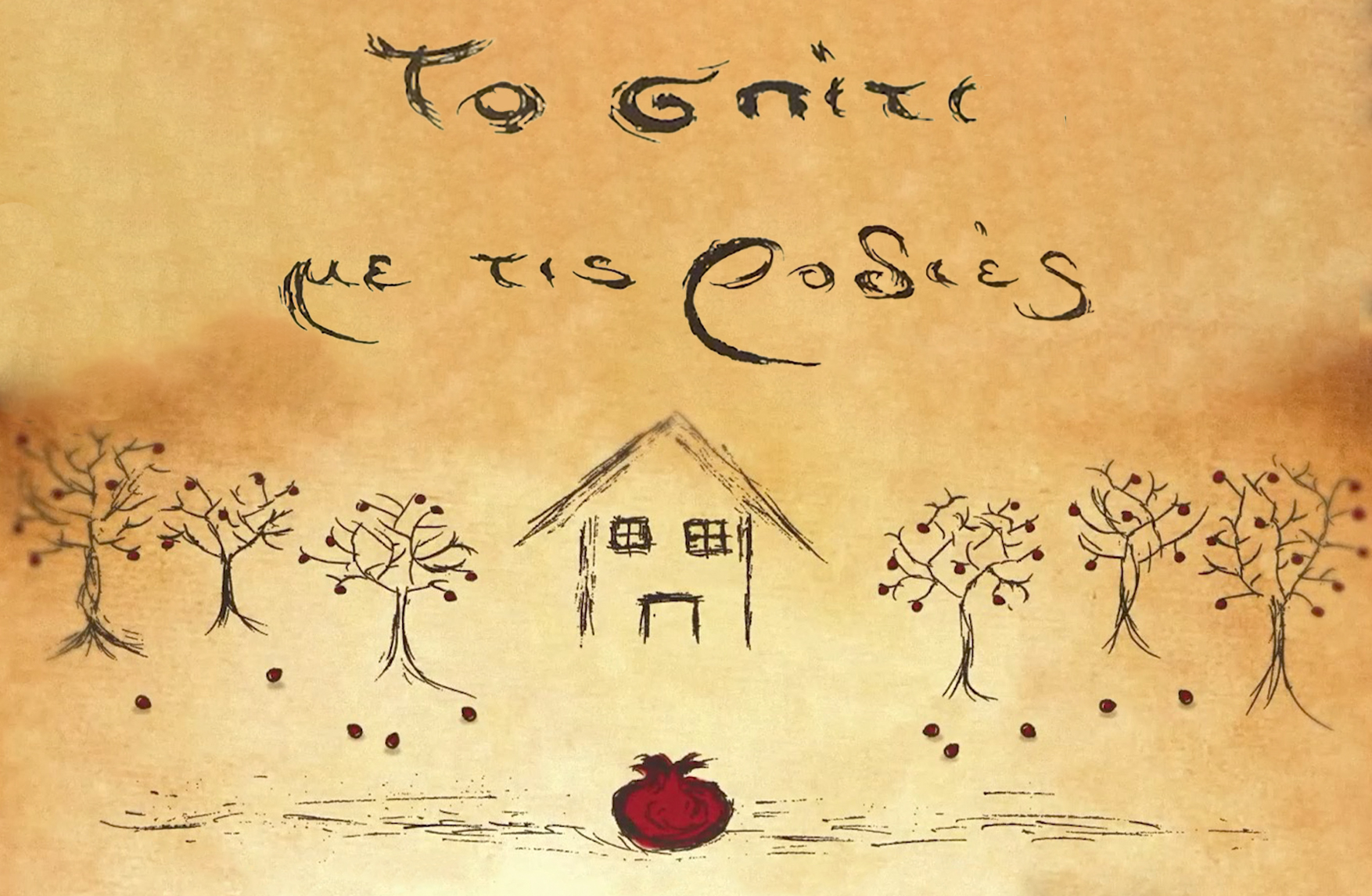 Η Αμερικανική Σχολή Κλασικών Σπουδών στην Αθήνα
σας προσκαλεί
την Πέμπτη 15 Δεκεμβρίου 2022 και ώρα 17:00
στην πρεμιέρα της ταινίας μικρού μήκους
Το σπίτι με τις ροδιές
στο αμφιθέατρο Cotsen / Αναπήρων Πολέμου 9
Η ταινία προβάλλεται στο πλαίσιο των εκδηλώσεων που συνοδεύουν την έκθεση της ΑΣΚΣΑ στην Πτέρυγα Ι. Μακρυγιάννης Το Έπος της Ανατολής στη φαντασία των Ελλήνων. Η Μικρασιατική Καταστροφή στη λογοτεχνία του Μεσοπολέμου. Την Πέμπτη 15 Δεκεμβρίου η έκθεση θα είναι ανοιχτή στο κοινό, 16:00-22:00.

ΣΧΕΤΙΚΑ ΜΕ ΤΗΝ ΤΑΙΝΙΑ
Ένα ποιητικό πορτρέτο του Στράτη Μυριβήλη, διάρκειας 32΄, released in 2022.
Σκηνοθεσία: Ειρήνη Βαχλιώτη & Παναγιώτης Κλειδαράς
Ο Στράτης Μυριβήλης γεννήθηκε στη Λέσβο το 1890, όταν το νησί ανήκε στην Οθωμανική Αυτοκρατορία, πολέμησε στους Βαλκανικούς Πολέμους και στη Μικρασιατική Εκστρατεία. Θεωρείται ένας από τους σημαντικότερους αντιπολεμικούς συγγραφείς της Ευρώπης. Από το σκοτάδι του πολέμου αναδύθηκε ένα μήνυμα φωτός και ζωής.
Πενήντα χρόνια από τον θάνατο του συγγραφέα, η εγγονή του Χριστίνα Αγγελοπούλου, μοιράζεται μαζί μας τις σκέψεις του ανθρώπου που καθόρισε μια ολόκληρη γενιά και που τώρα φαντάζει πιο επίκαιρος από ποτέ.
---

THE AMERICAN SCHOOL OF CLASSICAL STUDIES AT ATHENS
is pleased to invite you to the premiere of the short film
The House with the Pomegranates

Thursday, December 15, 2022, 17:00

Cotsen Hall, Anapiron Polemou 9
The film is being presented on the occasion of the School's exhibition, The Epic of Anatolia in the Greek Imagination: The Asia Minor Catastrophe in Literature Between the Wars. On Thursday, December 15, the exhibition will be open in the Makriyannis Wing, 16:00 – 22:00.
ABOUT THE FILM
A poetic portrait of Stratis Myrivilis, 32 minutes, 2022.
Directors: Eirini Vachlioti & Panagiotis Kleidaras
Born on the island of Lesvos while it was still part of the Ottoman Empire, Myrivilis fought in the Balkan Wars and the Asia Minor Campaign, only to become one of Europe's most notable antiwar writers, shedding life-affirming messages to his readers.
Commemorating the 50 years of his passing, his granddaughter Christina Angelopoulou, shares with us Myrivilis's point of view which continues to influence generations of readers, and whose voice remains timeless.