Thalia Potamianos Lecture Series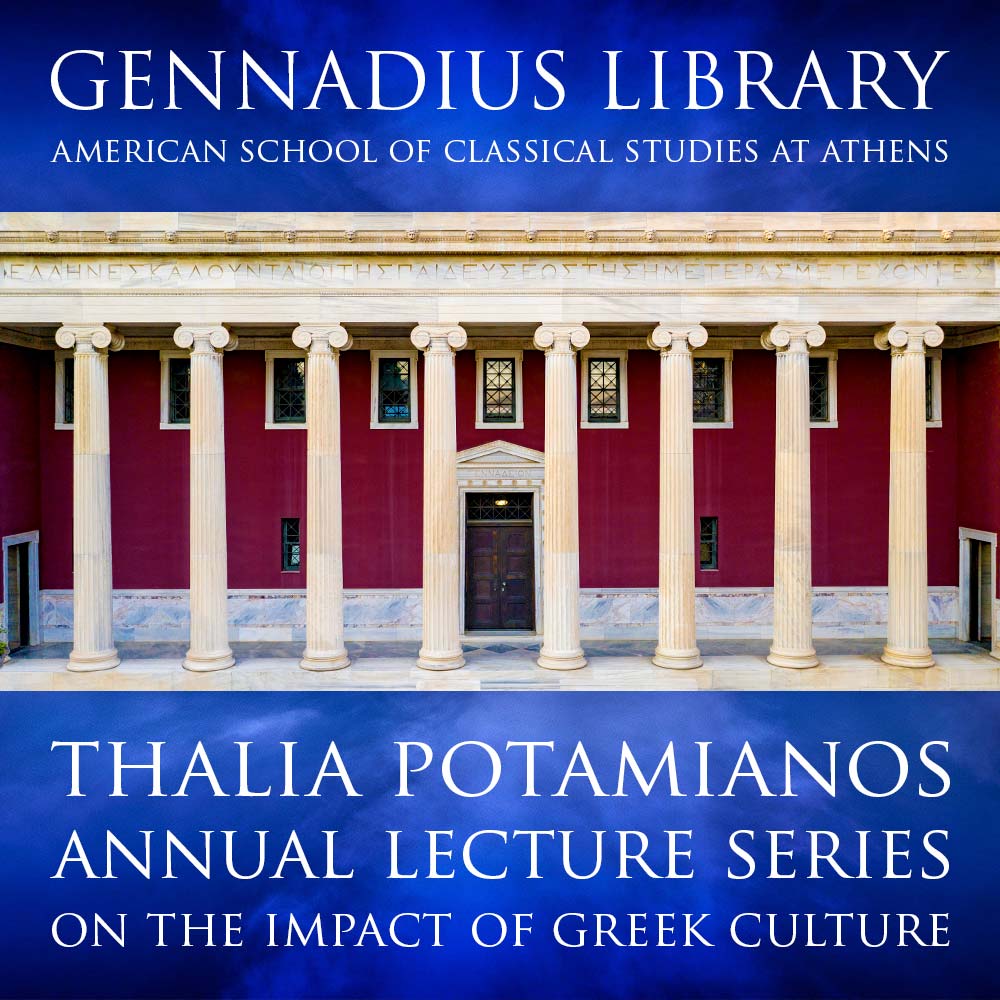 The Overseers of the Gennadius Library are pleased to announce the establishment of the Thalia Potamianos Annual Lecture Series on the Impact of Greek Culture. The program is being made possible by a generous 10-year commitment totaling $1 million from Phokion Potamianos, an Overseer of the Gennadius Library. Mr. Potamianos named the lecture series in memory of his grandmother, a distinguished Greek physician, academic, and philanthropist.
This significant lecture series is the result of a visionary initiative by Mr. Potamianos and will examine the reception and continuing relevance and impact of Greek thought and culture. Mr. Potamianos hopes the program will create a stimulating environment to draw both the academic community and the general public to the American School of Classical Studies at Athens and the Gennadius Library.
Every year, a highly distinguished, internationally renowned scholar will be selected to conduct research and develop programs on a topic relevant to the Gennadius Library. The research will culminate in a minimum of three annual public keynote lectures, at least one of which will be delivered in the American School's Cotsen Hall in Athens and one in the United States. These talks will be accompanied by publications, podcasts, and other appropriate media to maximize exposure and engagement. They might also be enhanced by a related event such as a theatrical performance, a concert, or site visits.
2021–2022 LECTURE SCHEDULE
Lecture One: "Greece: Beginnings"
Thursday, October 7, 2021
7:00 p.m. EEST (Greece) / 12:00 p.m. EDT (U.S.)
Cotsen Hall, Athens
Lecture Two: "Greece: Legacies"
Wednesday, March 16, 2022
6:00 p.m. EDT (U.S.)
Lohrfink Auditorium, Georgetown University, Washington, D.C.
Lecture Three: "Greece: Futures"
Tuesday, May 10, 2022
6:00 p.m. EDT (U.S.)
St. Bartholomew's Church, New York City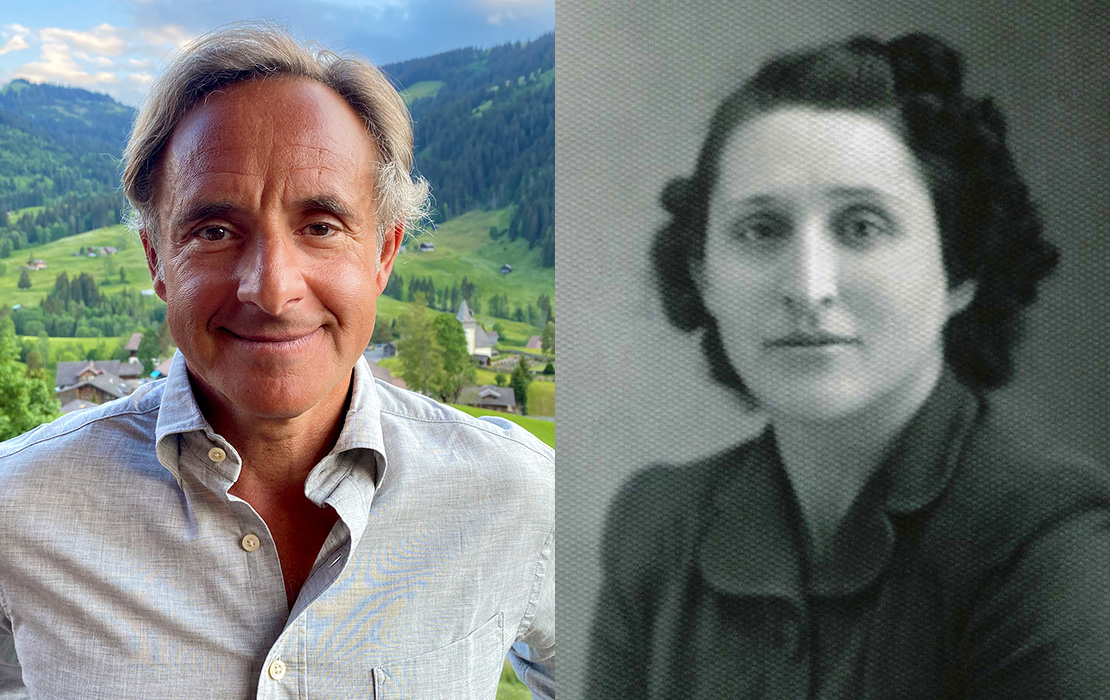 Overseer Phokion Potamianos (left) and his grandmother, Dr. Thalia Potamianos (right)
ABOUT THALIA POTAMIANOS
The lecture series will honor the life of Dr. Thalia Potamianos, an Epirote who was born in Constantinople in 1914 and came to Greece at the age of 8. With an innate gift of high intelligence, the fierce determination shaped by her life experiences, and financial support from her four siblings, Thalia earned a doctorate in microbiology with high honors from the University of Athens. She became an influential doctor, scientist, and philanthropist who led a life dedicated to the public good and public service.
In the 1950s, Dr. Potamianos founded Greece's first alcoholism and toxicology treatment center. She made this the heart of her medical research, establishing a treatment center at Aghia Paraskevi, publishing research, and forming a methodology on the topic that came to be the standard in the early days of the study of alcoholism in Greece.
Marked by her experience as a refugee, Dr. Potamianos defined her life by her philanthropic actions. During World War II, she was active on the front lines and behind the scenes, working to organize food committees and using her medical practice as a cover to shelter elements of the Greek resistance and Greeks of the Jewish faith.
In the years immediately after the war, this exemplary citizen helped create centers of care for dispossessed families, orphaned children, and veterans in refugee areas. In partnership with American and other philanthropists, she created centers for education and financial support for veterans. Together they established the Greek American Organization for the Care of Dispossessed Greeks. To recognize her service to the country, the Greek government awarded Dr. Potamianos with their Gold Cross of the Order of Beneficence.
Dr. Potamianos (née Dervos) was the wife of Phokion Potamianos, a prominent maritime attorney. Together they raised two daughters, Helen and Lydia. In 1961, Dr. Potamianos passed away from cancer at the age of 47.