Summer Session and Seminars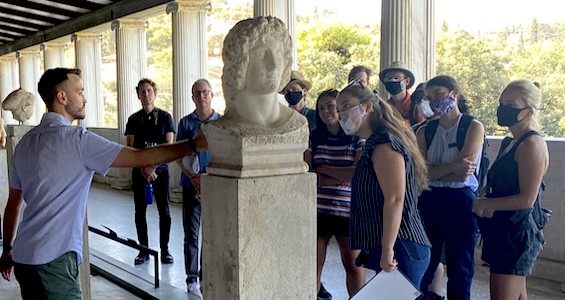 Summer Session
Six-week intensive introduction to Greece from antiquity through the modern period. The program provides the most extensive exposure to Greece, ancient and modern, for participants with interests in Classics and related fields. A strong academic component with participants researching and presenting topics on site. Offers unique opportunities to interact with eminent archaeologists in the field.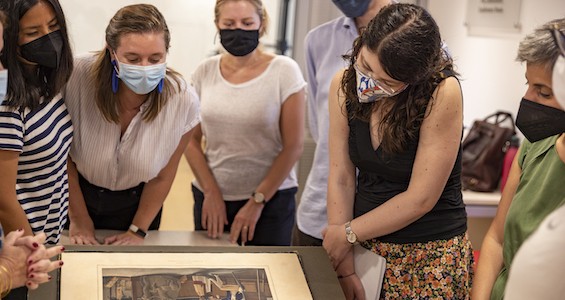 Summer Seminar
Eighteen-day sessions designed for those who wish to study specific topics in Greece and visit major monuments with exceptional scholars as study leaders, and to improve their understanding of the country's landscape, history, literature, and culture. Choose one, or both(!), seminars - seminar topics change every summer.
Summer 2022 Seminars
The 2022 Summer Seminars will be "Thanatopsis: Greek Funerary Customs Through the Ages" (led by Daniel Levine) and "The Northern Aegean: Macedon and Thrace" (led my Amalia Avramidou and Denise Demetriou).
Learn More
Summer 2023 Seminars
The next new set of seminars (offered in summer 2023) will be "Locating Ancient Gender and Sexuality" (led by Kate Gilhuly and Bryan Burns) and "The Archaeology of Caves in Greece: Cult and Life through the Ages" (led by Amy and Nassos Papalexandrou).
Apply to lead a summer program
If you are a scholar who is interested in leading a Summer Seminar or the Summer Session, click here to link to more information about open positions.
Learn More
The American School of Classical Studies at Athens does not discriminate on the basis of age, color, disability, gender identity or expression, genetic information, national or ethnic origin, pregnancy, race, religion, sex, or sexual orientation when considering admission to any form of membership or application for employment.