Return to Events
Heinrich Schliemann …yet again! Why still delve into his biography 200 years after his birth?
2/3/2022
7:00pm (Greece) 12:00pm (EST)
Presented By
ASCSA Archives
Speaker(s)
Dr. Michaela Zavadil,
Austrian Academy of Sciences

Location
ASCSA Cotsen Hall - Hybrid Lectures, Anapiron Polemou 9, Athens 106 76
Anapiron Polemou 9
Athens 106 76
The lecture will be in English
By registering you will be able to submit your questions through Q&A on Zoom.
** Guests attending Cotsen Hall events are required to wear a mask and to present valid COVID-19 vaccination certificates or certificates of recovery (valid for 180 days) along with ID.
---
Heinrich Schliemann is one of the most famous figures of the 19th century. This stems not only from his successful career as a merchant, but above all because of his excavations at Troy and Mycenae, which brought to light spectacular finds. The presentation traces Schliemann's development from amateur excavator to archaeologist and attempts to situate his position within 19th century archaeology in Greece. Furthermore, it will also draw attention to the fact that Schliemann's great legacy also enables research that goes far beyond his life and work as an archaeologist, which is something that has received much less attention so far.
About the speaker: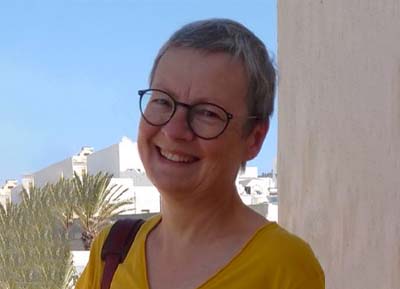 Michaela Zavadil studied Classical Archaeology, Numismatics and Ancient History at the Universities of Vienna and Salzburg. In 2001 she received a PhD in Classical Archaeology at the University of Salzburg. She has been a research associate at the Austrian Academy of Sciences since 2000, initially at the Mycenaean Commission and since 2021 at the Austrian Archaeological Institute. Her main research areas are Middle Helladic pottery, Bronze Age burials in Greece, and history of archaeology with the main focus on Heinrich Schliemann.