Return to Events
Leading the Spirits of Youth to Excellence: Greek Citizen Training in Context
11/4/2021
7:00pm (Greece) 1:00pm U.S. (EDT)
Presented By
American School of Classical Studies at Athens
Speakers
Nigel Kennell,
University of British Columbia
Elizabeth A. Whitehead Distinguished Scholar, ASCSA
Location
ASCSA, Cotsen Hall, 9 Anapiron Polemou, 106 76 Athens


---
By registering you will be able to submit your questions through Q&A on Zoom.
---
About the Lecture:
Systems that trained young freeborn males to become good citizens are among the most widespread institutions in the ancient Greek world. However, until relatively recently they have been neglected by scholars. In this lecture, I will sketch the spread and development of citizen training systems from their origin in 4th-century BCE Athens to their disappearance in the 4th century CE. I hope to show how a citizen training system served the community by supplying citizen-soldiers, by inculcating an ethos of physical and intellectual excellence, and by embodying the collective memory of the polis over the centuries.
**Guests attending Cotsen Hall events are required to wear masks and present valid COVID-19 vaccination certificates or certificates of illness (valid for 180 days) along with ID.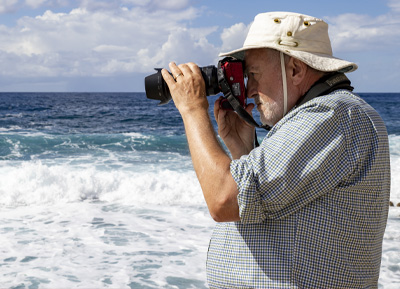 About the Speaker:
Nigel Kennell is a Whitehead Distinguished Scholar at the American School of Classical at Athens (2021-2022) and an Honorary Research Member of the Department of Classical, Near Eastern, and Religious Studies at the University of British Columbia. His interests include Spartan history and Greek civic institutions, especially the training of citizens in the Hellenistic and Roman periods. He was a Regular Member at the School in 1978-1979, an Associate Member in 1981-1982, and a Senior Associate Member from 2003 to 2012. In 2019, he led a Summer Seminar on "Finding the Spartans." He has also been a member of the Managing Committee since 2019. He has taught undergraduate and graduate students in Canada and in Greece at College Year in Athens, where he was an instructor during his residence in Athens.
Beyond the School, he has been a research assistant and visiting member at the Institute for Advanced Study in Princeton, New Jersey, a chercheur associé at the Centre de Recherche d'Histoire et Civilisation de Byzance, Collège de France, in Paris, and a Visiting Fellow of All Souls College, Oxford. He has authored the books The Gymnasium of Virtue: Education and Culture in Ancient Sparta (1995), Ephebeia: A Register of Greek Cities with Citizen Training Systems in the Hellenistic and Roman Periods (2006), and Spartans: A New History (2010), as well as numerous articles on Spartan institutions and citizen training. His research has been at the forefront of the current reconsideration of the traditional picture of Spartan society and the increasing scholarly interest in the gymnasium and Greek citizen training systems