Return to Events
Live from the Agora - The Royal Stoa
9/3/2020
7:00pm (Greece) 12:00pm (EDT)
Presented By
American School of Classical Studies
Speaker(s)
John McK. Camp II,
Director of Excavations at the Athenian Agora
---
The video of our webinar is now available in our video archive.
---
About the Webinar:
The Athenian Agora was the economic, political and legal center of the ancient city. Located in the heart of modern Athens and attracting more than half a million international visitors annually, the American School has conducted excavations at the site since 1931.
In the lead-up to our 90th anniversary of the Athenian Agora Excavations, the American School of Classical Studies is pleased to announce a series of webinars that highlight important buildings, monuments and moments throughout the history of these excavations.
The Royal Stoa was one of the most important buildings for the administration of Athens.
Identified by Pausanias as the "office" of the King Archon, the second most important political and religious position in Athens, this was the site where Socrates was indicted for impiety, importing new gods and corrupting the youth of the city in 399 BC.
Join John Camp, Director of Excavations in the Agora, for a behind the scenes tour of this incredible monument to the Athenian democracy.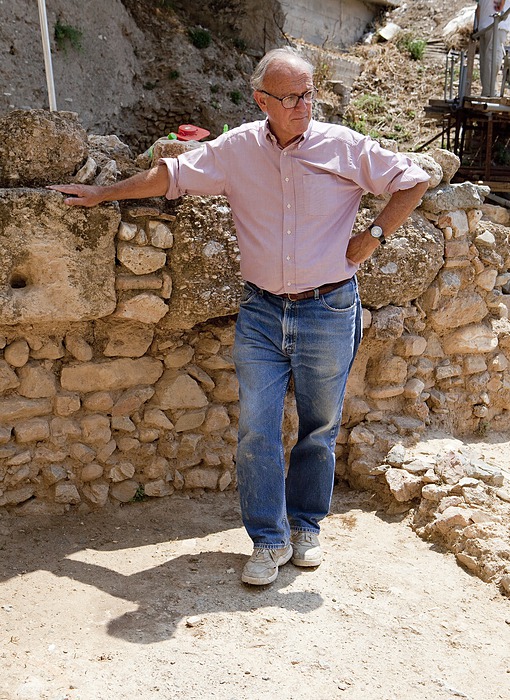 About the Speaker:
John McK. Camp II is one of the best known archaeologists in the world and is regarded as the foremost expert on the topography of Athens and Attica. Dr. Camp's long association with the American School's Athenian Agora excavations dates back to 1966, when he first served as Field Supervisor, later as Assistant Director, and currently as Director (since 1994).
He received his A.B. in Classics from Harvard University (1968), and his M.A. (1972) and Ph.D. in Classical Archaeology (1977) from Princeton University. He was the Andrew W. Mellon Professor at the American School from 1985 to 1996, and since then has served on the faculty of Randolph-Macon College in Ashland, Virginia, where he is the Stavros Niarchos Foundation Professor of Classics.