Return to Events
The Ancient Methone Archaeological Project (AMAP): The Movie
11/19/2020
7:00pm (Greece) 12:00pm (EST)
Presented By
Americal School of Classical Studies at Athens
Speakers
John K. Papadopoulos,
Professor of Archaeology & Classics, UCLA
Jeff Vanderpool,
Archaeological and Cultural Heritage Photographer and Imaging Specialist
---
---
About the Webinar:
Building on the discoveries of the Greek Archaeological Service at the site of Methone in northern Greece (2003-2013), this presentation focuses on the archaeological fieldwork at ancient Methone, conducted as a collaboration of the Ephorate of Prehistoric & Classical Antiquities of Pieria and UCLA, under the auspices of the American School of Classical Studies at Athens, from 2014 to 2017, and especially the 2017 season by way of a film made about the project by Jeff Vanderpool. Located at the mouth of the Thermaic Gulf, Methone enjoyed a strategic position throughout its long history, from the closing stages of the Neolithic period (ca. 4000/3500 BC), attracting various traders, prospectors, colonists, and conquerors from various parts of the Greek world and the broader Mediterranean beyond down to 354 B.C. when the site was destroyed by Philip II, a siege that cost him his right eye. In addition to the excavations on the West Hill or Acropolis of Methone, the presentation will focus on the intensive surface survey of the site, the geoarchaeological and geophysical surveys and coring project to determine the location of the ancient harbor, as well as the terrestrial LiDAR mapping of the site and its landscape.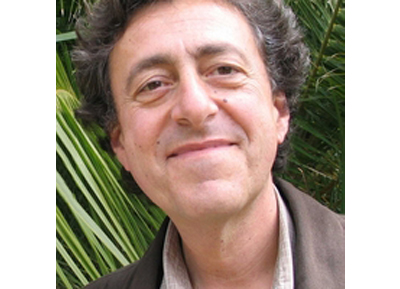 About the Speakers:
John Papadopoulos, Professor of Archaeology and Classics at UCLA, has excavated widely in Greece, Albania, Italy, and Australia. He is the author or editor of over twelve books, most recently The Early Iron Age: The Cemeteries (Agora XXXVI), on the Early Iron Age cemeteries in the area of the later Athenian Agora, over 100 articles in peer-reviewed journals and book chapters, and some 50 book reviews. He is currently co-director of the Ancient Methone Archaeological Project.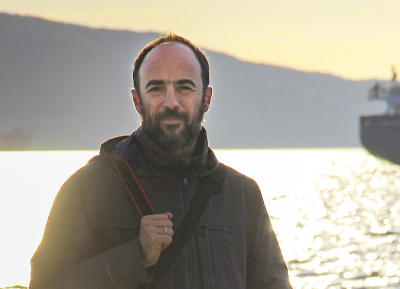 Jeff Vanderpool is a photographer and imaging specialist based in Athens, Greece, working primarily with heritage subjects. He has worked for educational institutions, NGOs, archaeological excavations and individual researchers.

Among others, he has had long-term involvement with the following projects and institutions: the Athenian Agora Excavations of the American School, the Ancient Methone Archaeological Project, the Palace of Nestor Excavations, the Registration of Athenian Buildings (sponsored by the Stavros Niarchos Foundation), Athenian Houses of the Modern Movement (Elliniki Etairia), and the Municipality of Eleusis. His work has been published in books, academic journals and print and online media, including the New York Times, National Geographic, and Greece's leading daily, Kathimerini. In addition to his photography and imaging work, he teaches a course in photography and archaeology at the College Year in Athens.