Return to Events
"Americans and Antiquity in Anatolia at the End of Empire"
12/15/2022
7:00pm (Greece) 12:00pm (EST)
Presented By
American School of Classical Studies at Athens, Archives
Speaker(s)
Christina Luke,
Koç University
Location
Cotsen Hall, Hybrid Lecture, Anapiron Polemou 9, Kolonaki 10676


By registering you will be able to submit your questions through Q&A on Zoom.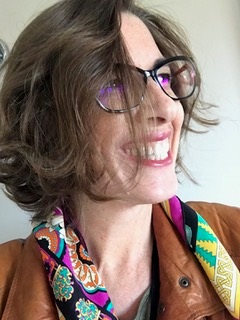 In this lecture, Dr. Luke explores the role of archaeologists from Princeton University in the Ottoman Empire during the first two decades of the 20th century, ca. 1900–1922. From Constantinople to Jerusalem, she shows how the University became entangled in and benefited from the fracturing of not only the Ottoman, but also the British and German imperial regimes, and sought a favorable future for America in the region. Luke illustrates the scale and scope of Howard Crosby Butler's work with Ottoman authorities and the transformations he made to archaeological endeavors both in Syria and at Sardis. Following World War I, Butler joined the Inquiry, an exclusive group that guided US foreign policy on the internationalization of antiquity, as well as mandate boundaries in preparation for the 1919 Paris Peace Conference. Butler and his colleagues, notably Alison Armour, William Hepburn Buckler, David Magie, and William Westermann, negotiated with British colleagues, such as David Hogarth, Gertrude Bell, and Mark Sykes, in setting boundaries for future territories and ultimately the integrity of Anatolia.




Christina Luke, Ph.D., is an archaeologist focused on fieldwork in Anatolia and heritage globally. Her broad scholarly interests range from archaeological fieldwork to the intersection of materialism and agency, international preservation, and the role of natural and cultural heritage in diplomacy and multilateral security. Her current work explores the significance of sustained, long-term ethnographic research in contextualizing the historiographies of place-making. She has published widely, including recent contributions in History and Anthropology, Environment and History, the Journal of Heritage Tourism, and Open Archaeology. Luke also serves as Editor of the Journal of Field Archaeology. In this presentation, she offers new perspectives of current research that builds on her book A Pearl in Peril: Heritage and Diplomacy in Turkey (Oxford University Press, 2019).