Presented By
American School of Classical Studies at Athens
Location
I. Makriyannis Wing, Souidias 54, Athens 106 76


Curated by Natalia Vogeikoff-Brogan & Natasha Lemos
October 20, 2022 - February 20, 2023
Opening hours: Wednesday, Friday, Saturday & Sunday: 12:00 – 18:00, Thursday: 16:00 – 22:00
(the exhibition will be open to the public on Epiphany Day, January 6, 2023)

I. Makriyannis Wing, Souidias 54 (Google Maps)
Free Admission
For group tours, please contact Leda Costaki (ledacostaki.archives@ascsa.edu.gr or call 213 000 2400)
The use of a mask is strongly advised

The wars that preceded the destruction of Smyrna in 1922 and the tide of refugees to Greece that followed strongly influenced the intellectual oeuvre of the representatives of the so-called Generation of the '30s, especially those who had actually experienced the uprooting. Το mark the centenary of the Asia Minor Catastrophe, the American School of Classical Studies at Athens has organized an exhibition, titled The Epic of Anatolia in the Greek Imagination: The Asia Minor Catastrophe in Literature Between the Wars.
Organized as eleven sections and containing over two hundred exhibits, this show features rare material, previously unknown to the general public and drawn from the personal papers of four writers (Stratis Myrivilis, Elias Venezis, George Theotokas, and George Seferis), comprising journals, correspondence, newspapers, photographs, drawings, and manuscripts, as well as hard-to-find first editions of their books. A final section of the exhibition is devoted to the impact of the Greco-Turkish War (1919-1922) on contemporary Turkish literature, and introduces writers, unfamiliar in Greece, such as Halide Edip and Yakup Kadri Karaosmanoğlu.
Επιμέλεια: Ναταλία Βογκέικωφ-Brogan και Νατάσα Λαιμού

20 Οκτωβρίου 2022 - 20 Φεβρουαρίου 2023

Ώρες Λειτουργίας: Τετάρτη, Παρασκευή, Σάββατο & Κυριακή: 12:00 – 18:00, Πέμπτη: 16:00 – 22:00
(η έκθεση θα είναι κλειστή στο κοινό στις 25 Δεκεμβρίου 2022 και στη 1 Ιανουαρίου 2023)

Χώρος: Πτέρυγα Ι. Μακρυγιάννη, Σουηδίας 54 (Google Maps)

Είσοδος ελεύθερη
Για ομαδικές ξεναγήσεις επικοινωνήστε με την κα. Λήδα Κωστάκη (ledacostaki.archives@ascsa.edu.gr ή στο 213 000 2400)
Συνιστάται η χρήση προστατευτικής μάσκας
Οι πόλεμοι που προηγήθηκαν του 1922 και η προσφυγιά που ακολούθησε καθόρισαν σε μεγάλο βαθμό την πνευματική παραγωγή των εκπροσώπων της λεγόμενης Γενιάς του '30, ειδικά αυτών που βίωσαν τον ξεριζωμό. Για να τιμήσει τη συμπλήρωση των εκατό χρόνων από τη Μικρασιατική Καταστροφή, η Αμερικανική Σχολή Κλασικών Σπουδών στην Αθήνα διοργανώνει έκθεση με τίτλο: Το Έπος της Ανατολής στη φαντασία των Ελλήνων. Η Μικρασιατική Καταστροφή στη λογοτεχνία του Μεσοπολέμου.
Στην έκθεση που διαρθρώνεται σε έντεκα ενότητες με πάνω από διακόσια εκθέματα και βασίστηκε σε σπάνιο και άγνωστο στο ευρύ κοινό υλικό από τα προσωπικά αρχεία των Στράτη Μυριβήλη, Ηλία Βενέζη, Γιώργου Θεοτοκά και Γιώργου Σεφέρη), παρουσιάζονται: ημερολόγια, αλληλογραφία, εφημερίδες, φωτογραφίες, ζωγραφιές, χειρόγραφα, όπως και δυσεύρετες πρώτες εκδόσεις των βιβλίων τους. Η τελευταία ενότητα είναι αφιερωμένη στο αποτύπωμα που άφησε ο ελληνοτουρκικός πόλεμος (1919-1922) στη σύγχρονη τουρκική λογοτεχνία, κυρίως στα έργα συγγραφέων όπως η Halide Edip και ο Yakup Kadri Karaosmanoğlu.

---

'They took the keys to the house, and we never entered it again':
reflections of the Asia Minor Disaster in literature
The Greek reader's sense of the Asia Minor Disaster, when it comes to literary productions written within the 1922-1950 timespan of this exhibition, has come to be dominated by two works, both by writers from Ayvalik (Kydonies): Elias Venezis' Number 31328 and Stratis Doukas' The Story of a Prisoner. The main thrust of this lecture will provide a comparison of these two works, near-contemporary in their first book form (1931 and 1929 respectively) and both extensively revised by their authors over the years. Despite their common theme of captivity and eventual escape, the two works in fact deploy very different technical means and raise rather different questions about the genre of testimony and about life-writing more broadly. Each work offers much food for thought in this sobering anniversary year.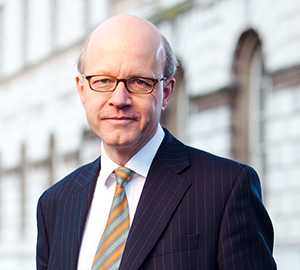 David Ricks is Professor Emeritus of Modern Greek and Comparative Literature, King's College London and Honorary Senior Research Fellow, University of Birmingham. He is an Editor of the journal Byzantine and Modern Greek Studies and serves on the advisory board of the Archive of Performances of Greek and Roman Drama at his alma mater, the University of Oxford. He has written widely on modern Greek literature, especially poetry, and often with a focus on the classical tradition. His versions from modern Greek poets, among them Cavafy, Karyotakis, and Ganas, have appeared in magazines and anthologies.