Return to News
American School Releases 137th and 138th Annual Reports Highlighting Major Accomplishments and Work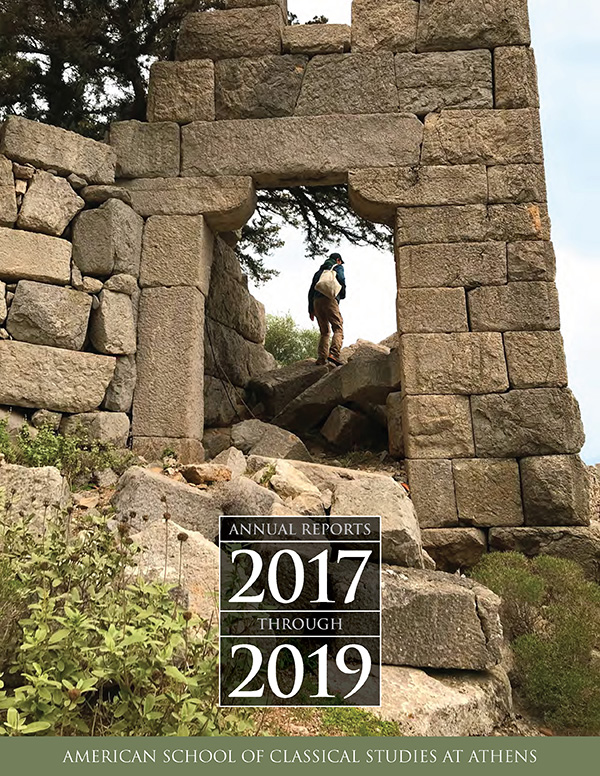 The American School of Classical Studies at Athens is pleased to announce the release of its 137th and 138th Annual Reports, highlighting the School's significant achievements during its 2017–2019 academic years and celebrating the extraordinary work of its leadership, faculty, staff, and members.
"The two years covered in this biennial report demonstrate the American School's commitment to innovation, expansion, and scholarly excellence," said Jenifer Neils, Director of the American School. "In his 1947 book, A History of the American School of Classical Studies at Athens: 1882–1942, Louis Lord wrote, 'the School has been a great and amazing success.' Those words ring just as true today, perhaps even more so."
A few of the American School's accomplishments during 2017–2019 include the:
Inauguration of the Ioannis Makriyannis Wing
Opening of the new apotheke (storeroom) in Corinth
Continued success of the School's flagship academic programs
Impressive finds from the School's archaeological fieldwork in the Athenian Agora, ancient Corinth, and other affiliated projects
Major reclassification and reshelving projects at the Blegen and Gennadius libraries
Important contributions of the Archives department and Wiener Laboratory
Publication of the School's award-winning Hesperia journal as well as 10 monographs
Notable efforts in outreach, philanthropy, and public engagement
Honoring of several School scholars and former faculty members for their career achievements
Please click this link to view the report.