Rotroff presenting at the ASCSA international conference, "From Kallias to Kritias: Athens in the Second Half of the 5th Century."
The American School of Classical at Studies at Athens Alumni/ae Association is pleased to announce that Susan I. Rotroff has been named the 2020 recipient of the Aristeia Award for Distinguished Alumni/ae of the American School of Classical Studies at Athens.
The Aristeia Award, now in its tenth year, was created to honor those who have provided exceptional service to the School and who have done the most over the years to support the ASCSA's mission in teaching, research, archaeological exploration, and/or publication. Susan has exemplified all of those traits. Her work with Hellenistic pottery in the Agora was, and is, ground-breaking, but to many of us, it is her work supporting ASCSA students, friends, and smaller excavations by serving as mentor and consultant that form the core of why she is so deserving of this award. From unpeeling the layers of the Pnyx for Summer Session students to careful consideration of the issues before the ASCSA, she is recognized by alumni as having long been a truly integral part of the School, and richly deserving of this recognition.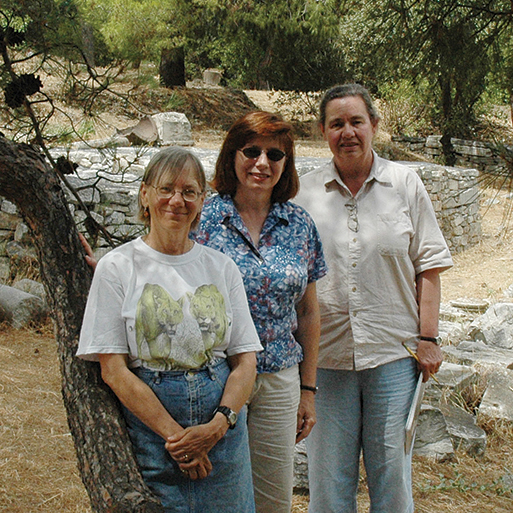 Susan Rotroff, Maria Liston, and Lynn Snyder at the site of the Agora Bone Well.
Susan I. Rotroff stands alongside our previous recipients, Nancy A. Winter, Robert Bridges Jr., Mary Sturgeon and Mary Darlington, Charles Kaufman Williams II, John Camp II, Nancy Bookidis, Ron Stroud, Jim McCredie, and Alan Boegehold as an exemplary representative of the ideals of scholarship, service, and teaching.
Susan will be presented with the Aristeia Award at the next meeting of the Alumni/ae Association, to be held at the AIA/SCS convention in the District of Columbia. The Alumni/ae reception and meeting have been scheduled for Friday January 3rd at the Liberty Salon L in the Marriott Marquis from 8-10:00pm. All alumni/ae are encouraged to make plans to attend this meeting to help us celebrate Susan's career and contributions to the life of the School. She promises to be there!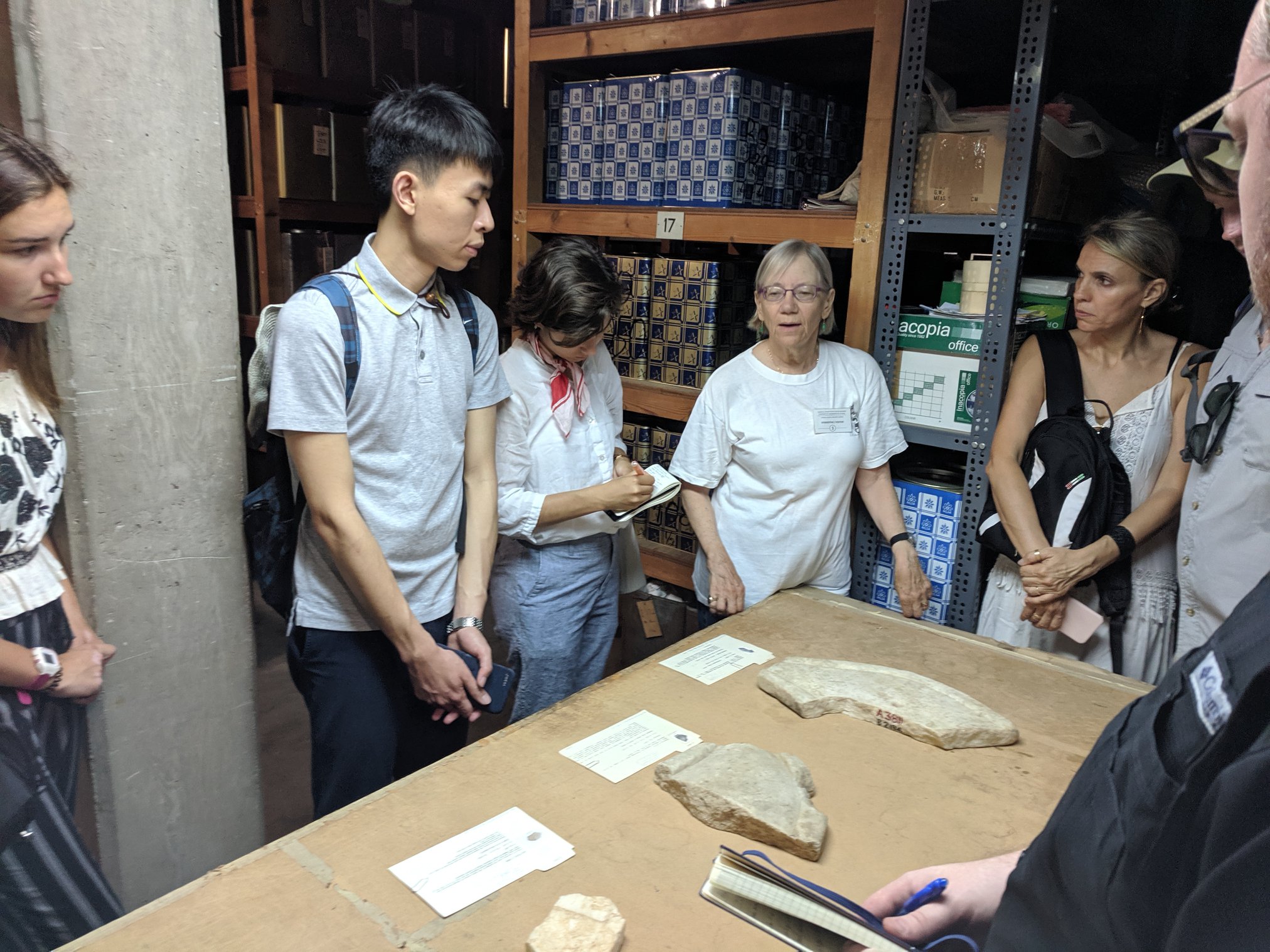 Rotroff in the Agora with 2019 ASCSA Summer Session I participants.