ANDREW F. STEWART HONORED WITH GOLD MEDAL AWARD FOR DISTINGUISHED ARCHEOLOGICAL ACHIEVEMENT
The Archaeological Institute of America announced that the Gold Medal Committee has selected Professor Andrew F. Stewart as the 2023 recipient of the Gold Medal Award for Distinguished Archaeological Achievement. This award, presented each year at the AIA-SCS Annual Meeting, recognizes distinguished contributions to archaeology, primarily through research and/or fieldwork. The Gold Medal is the highest honor the Institute bestows.
Andrew Stewart, Emeritus Professor of History of Art and Classics, passed away at his home in Berkeley on Friday, January 13th, just days after receiving the Gold Medal Award for Distinguished Archaeological Achievement from the AIA.

Professor Stewart had published many articles in recent years on sculpture found in the ASCSA's excavations in the Athenian Agora. He had also given generously of his time and knowledge as guest lecturer for the School's summer programs.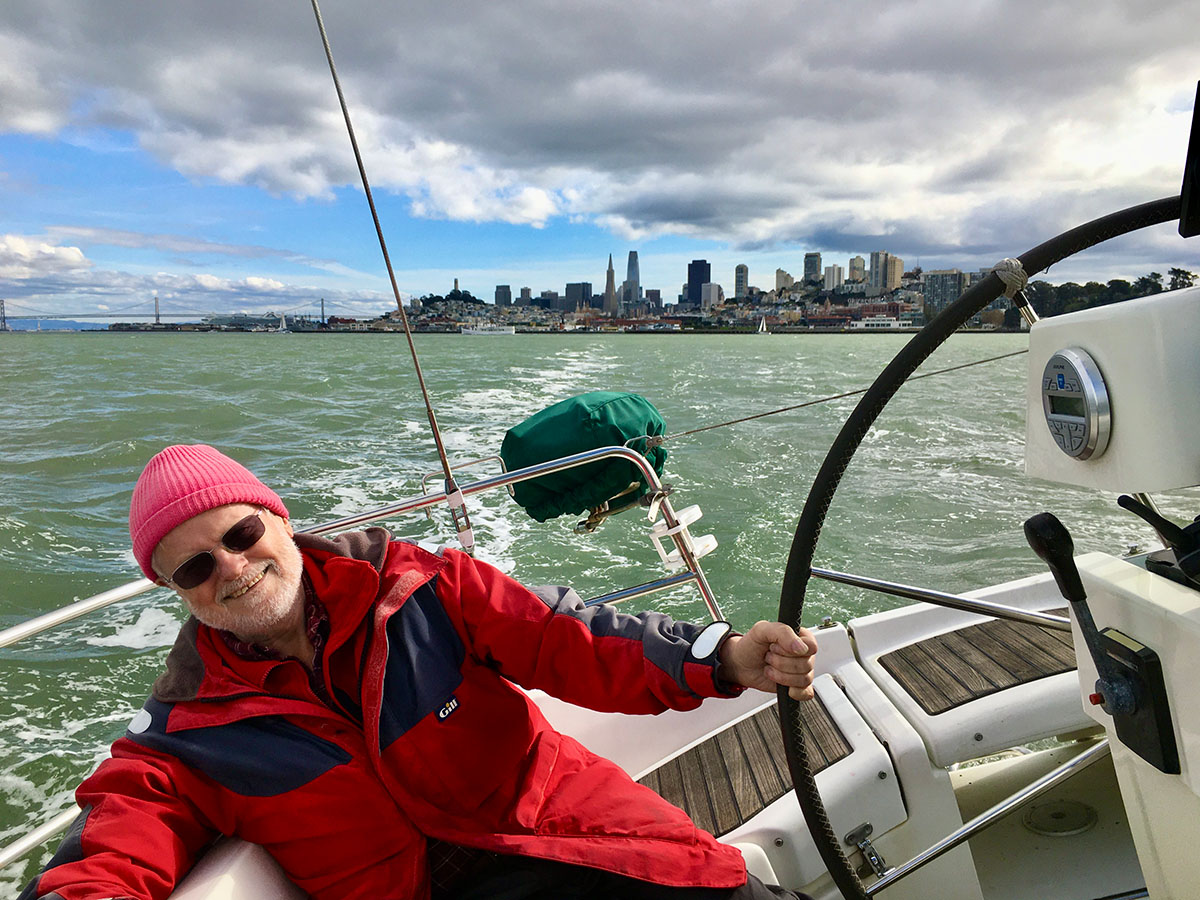 Professor Stewart, advanced archaeology and art history through both publications and fieldwork over the course of his extraordinarily productive and diverse career. He changed our field and the ways in which we think about it. In particular, he transformed our knowledge and understanding of ancient Greek sculpture, via focused empirical scholarship on dates, individual works, and artists, as well as through broad-ranging discussions of sexuality, reception, semiotics, psychology, economics, and culture theory. He had authored eight books, each essential to the field, as well as over one hundred scholarly articles and reviews. In addition to his work on visual culture and publications on the interpretation of sculpture, Stewart directed Berkeley's excavations at Tel Dor in Israel for twenty years (1986-2006), where he oversaw the field school and steered the work in innovative and prescient ways including the investigation of interactions between Greeks, Romans, Phoenicians, and others. He was highly regarded for his brilliance in considering minutiae and broader issues simultaneously and his ability to unite disciplinary approaches and ideas from multiple sources in profoundly insightful new ways. As one of the scholars writing in support of his nomination comments, "Andrew Stewart had been the most significant historian of Greco-Roman art in the anglophone world, and one of the top three or four anywhere on earth."
Professor Stewart's teaching, wholly integrated with his research and fieldwork, has been exceptionally influential. His "powerful vitality of thinking and writing" are at the command of all students and colleagues; he trained some of the world's most gifted and important young scholars and has influenced the education of almost all classical archaeologists working today through his individual interactions or his transformation of the field and its teaching. He introduced generations of students to ancient Mediterranean art and archaeology through his courses at Berkeley, through his work with Berkeley's museum collections, and through his work at Tel Dor and in Athens, inter alia. One former student elaborates, "His teaching has the same virtues as his scholarship. In class and in conversation he was eclectic and open-minded when it comes to method, grounded in empirical data, incredibly well-prepared and disciplined…. The result of this dedication was a sense of community, partnership and familiarity without par." Stewart served as mentor and colleague to uncountable additional scholars around the world as well. His generosity of spirit was famous, extending to his own students during their time with him and after their graduation and to the many others with whom he interacts in person or otherwise. His ability to listen closely to people at all stages of learning or thinking about antiquity and help them consider a problem or idea is legendary, as is his overarching desire to further the knowledge and work of all those around him.
For all of these reasons, he richly earned the highest honor the AIA can bestow, the Gold Medal for Distinguished Archaeological Achievement.
Professor Stewart was honored at this year's Awards Ceremony at the Annual AIA Meeting in New Orleans, LA.