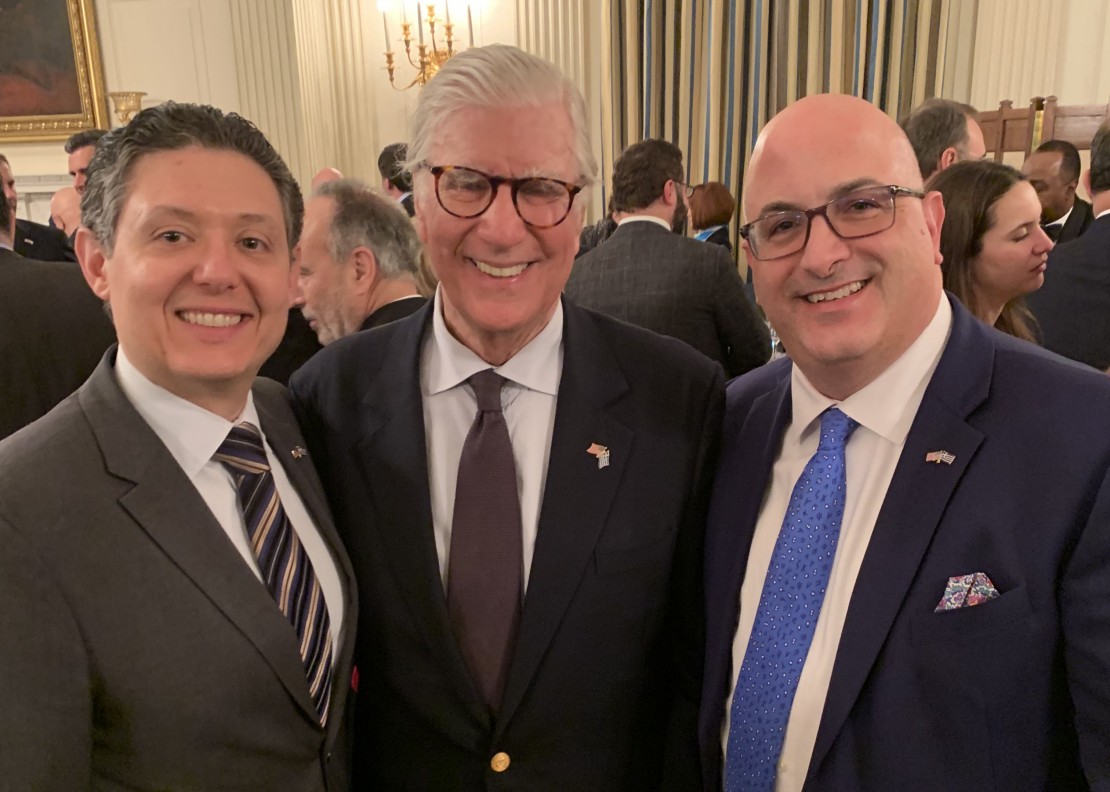 Representatives from the American School at the White House (pictured left to right): George Soterakis, Board of Overseers member; Alex Zagoreos, Chairman of the Board of Trustees; and George Orfanakos, Executive Director.
Return to News
American School Attends Greek Independence Day Ceremony at the White House
WASHINGTON – On Monday, March 18, 2019, representatives from the American School of Classical Studies at Athens had the privilege of attending a special ceremony at the White House to honor Greek Independence Day. The Chairman of our Board of Trustees, Alex Zagoreos; Board of Overseers member, George Soterakis; and our Executive Director, George Orfanakos were among a group of esteemed guests invited to this private reception.
President Donald Trump spoke about the common values that bind Greece and the United States, and praised Greek Americans for helping to strengthen the nation. Following his address, President Trump signed the Presidential Proclamation to commemorate Greek Independence Day.
On this important occasion, the White House paid homage to the brave men and women who fought for Greece's independence from Ottoman rule nearly 200 years ago. The American School was honored to have been included among the Greek American government, academic, business, and philanthropic leaders who attended the event.