Return to News
Conservation Laboratory of Athenian Agora Excavations
November 8, 2023
Maria Tziotziou
Each summer, the conservation laboratory of the Agora Excavations runs an 8-week internship program and hosts 2 – 3 international conservation students.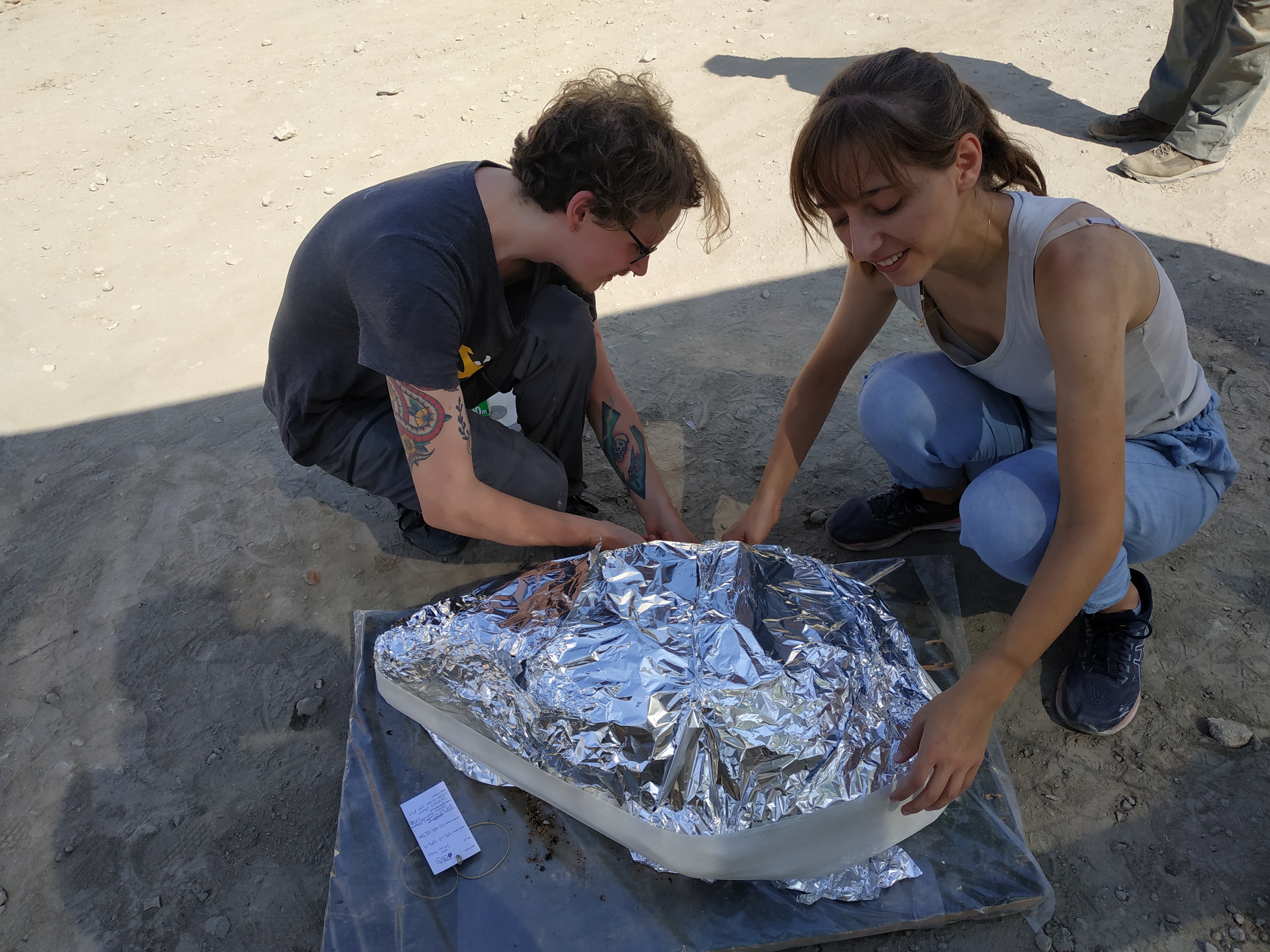 The program coincides with the summer excavation season. Therefore, the interns have an opportunity to treat freshly excavated archaeological finds and participate in an active on-site conservation laboratory. Moreover, they get involved with the re-treatment, preventive, and long-term care of artifacts in storage from the Agora Excavations' collection.
This summer we were happy to have Leonor Mozo Alonso from Spain, who has recently gained her MA in Conservation of Archaeological and Museum Objects from the University of Durham, UK, and Emmett Culmsee from Denmark, who is studying for his Master's in Conservation and Restoration at the Institute for Conservation of the Royal Danish Academy.
Bringing together and training future archaeological conservators at the Agora, for more than 30 years, has been mutually beneficial for the Agora Excavations and the interns. The Agora gains the invaluable assistance of the interns, and interns gain hands-on experience in archeological conservation during a demanding excavation season.