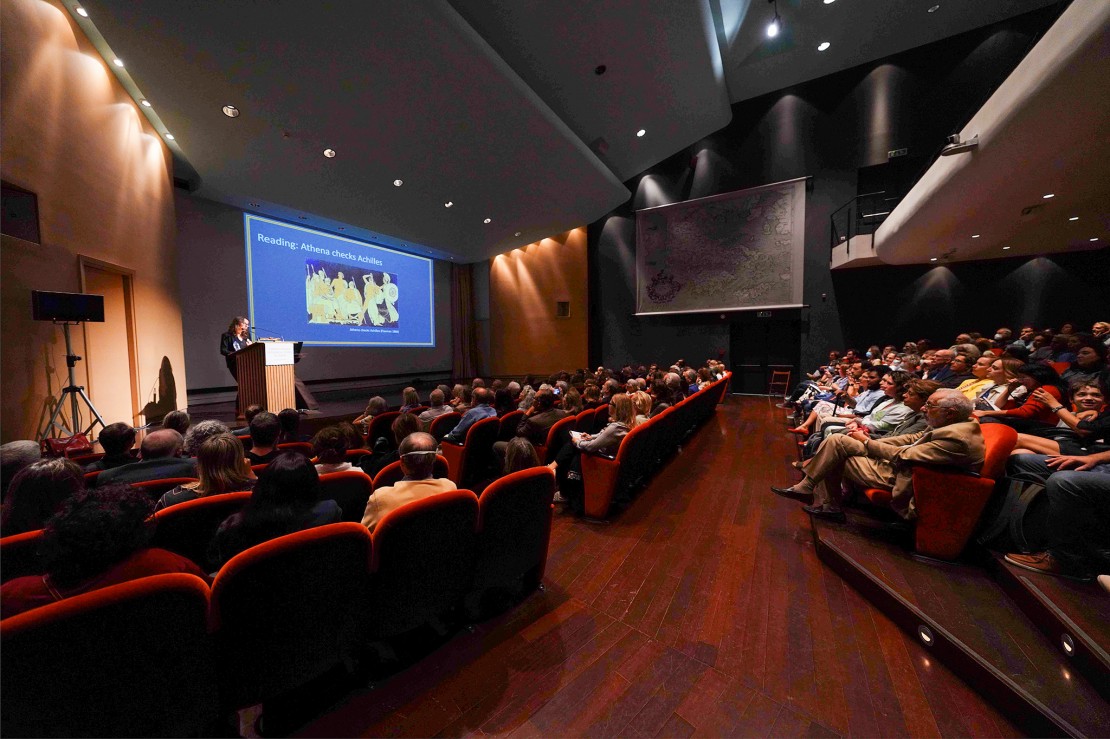 Dr. Emily Wilson lectures on The Vulnerability of Heroism before a capacity crowd at Cotsen Hall (Photo by Akriviadis Haris)
Return to News
Emily Wilson Captivates Crowd with Lecture on The Vulnerability of Heroism
Renowned classicist Emily Wilson lectured on The Vulnerability of Heroism to a capacity audience at Cotsen Hall, at the Gennadius Library, while thousands more watched online.
This lecture was the first of Wilson's three-part lecture series themed The Myth, Magic, and Mystery of the Ancient Greeks: Exploring the Connections to Contemporary Culture, hosted by the American School's Gennadius Library.
"We are extremely honored that Emily Wilson is featured in this season's lecture series, and we are grateful to Gennadius Library Overseer Phokion Potamianos for providing the generous support that makes this program possible," said Dr. Maria Georgopoulou, Director of the Gennadius Library.
Please save the dates for Wilson's second and third lectures on January 24, 2024, at Georgetown University, and May 8, 2024, at St. Bartholomew's Church in New York City. These lectures will be livestreamed and simulcast in Greek.
Emily Wilson lectures on "The Vulnerability of Heroism" before a capacity crowd at Cotsen Hall. (photo by Akriviadis Haris)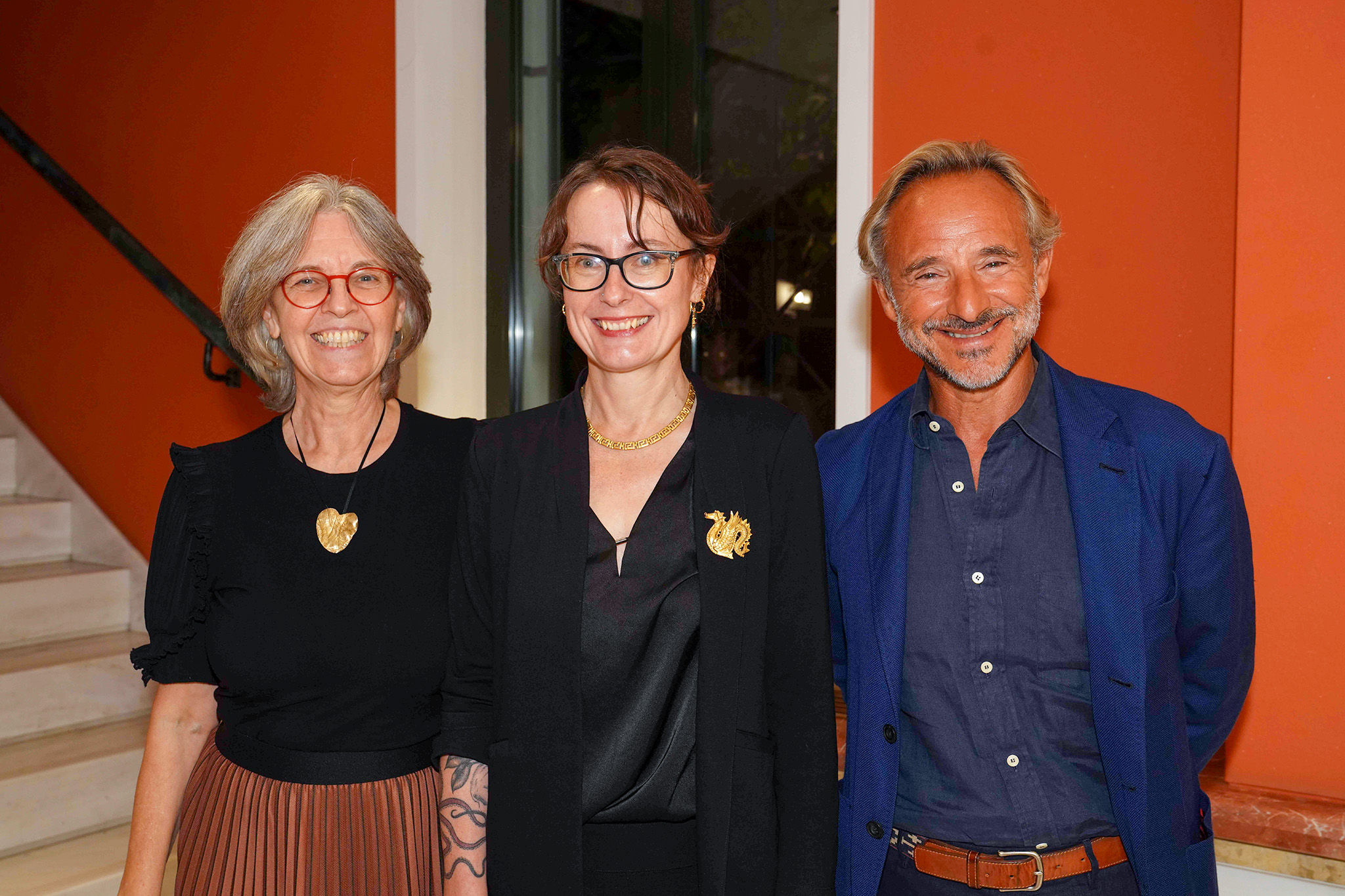 Speaker Emily Wilson (center), Director of the Gennadius Library Maria Georgopoulou, and Gennadius Library Overseer Phokion Potamianos, following the October 3, 2023, lecture of the Thalia Potamianos Annual Lecture Series at Cotsen Hall. (photo by Akriviadis Haris)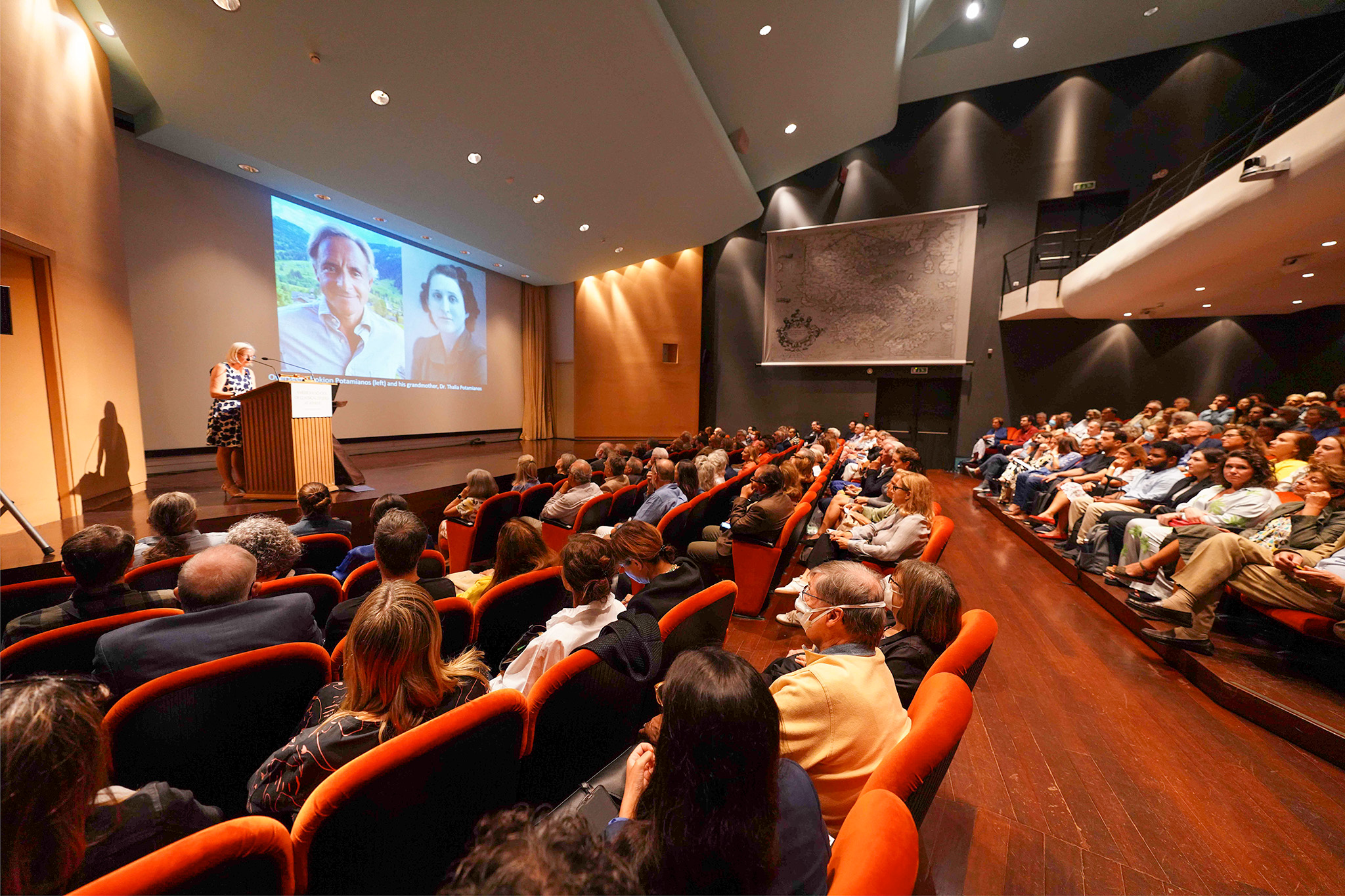 Director of the School Bonna Wescoat greets guests at Cotsen Hall for Emily Wilson's first lecture of this season's Thalia Potamianos Annual Lecture Series. (photo by Akriviadis Haris)