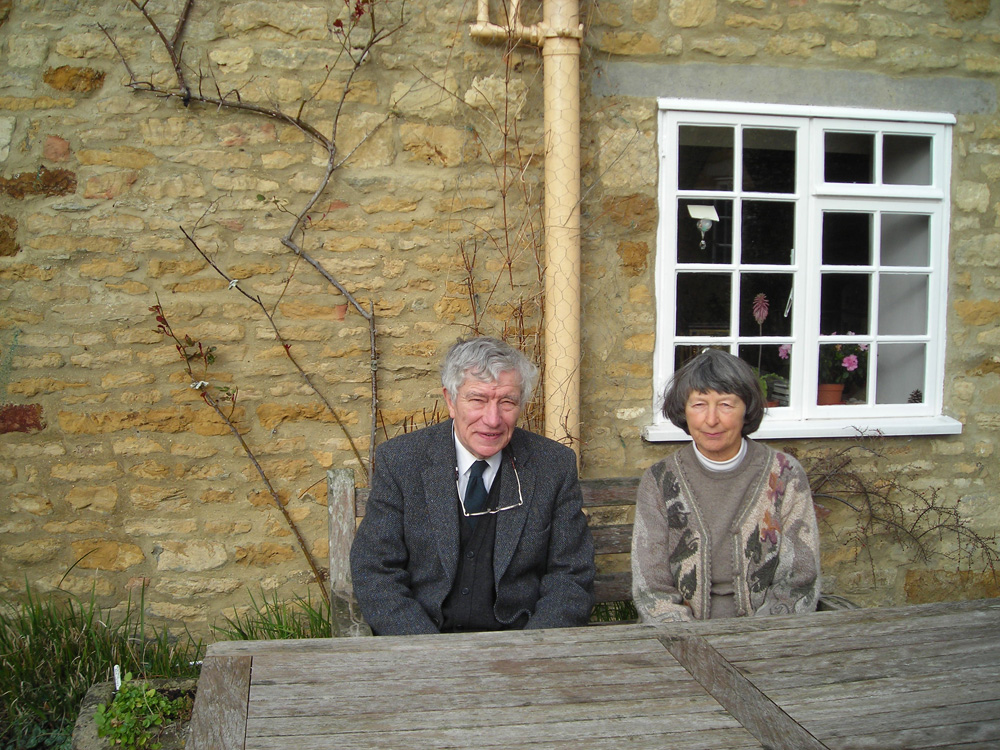 Return to News
George Leonard Huxley (1932-2022)
December 5, 2022
Natalia Vogeikoff-Brogan
Author of many books and articles and member of distinguished committees, George Leonard Huxley taught classics for twenty years at Queen's University in Belfast (1962-1983). Before that he was the Assistant Director of the British School at Athens. From 1986 until 1989, Huxley served as the Director of the Gennadius Library at the American School of Classical Studies at Athens (ASCSA). In 2008, he donated his personal papers to the ASCSA Archives.
"I am writing you at the suggestion of Nancy Winter and Alan Boegehold. They both suggested that I get in touch with you concerning the possible disposition of your papers in the Archives of the American School, especially your professional correspondence. I have also discussed the matter with our Director, Professor Jack Davis, who thinks that the acquisition of your papers would be great honor for the School, as well as an important and appropriate addition to our Archives." Thus, I wrote to George Huxley in August 2007, to which George answered: "I am delighted by the suggestion of their being given to the American School [...] The interest of the School in the papers is flattering. I owe much to the institution and would be happy at the thought of them being kept safely there [...]". In 2008 I went to Church Enstone to meet George and Davina and make arrangements for the safe packing and shipping of the papers to Greece. The photo of George and Davina at the back of their house is from that visit.
The Huxley Papers were catalogued shortly after their arrival, and the catalogue is available online. We communicated until recently, mostly by letters and cards (George never embraced email), as he kept enriching his archive with more documents, or through his good friend Carol Mattusch.
A prolific writer, Huxley published and edited the following books, in addition to hundreds of articles: Achaeans and the Hittites (1960), The Early Ionians (1966), Greek Epic Poetry from Eumelos to Panyassis (1969), Kythera: Excavations and Studies Conducted by the University of Pennsylvania Museum and the British School at Athens (1972), Pindar's Vision of the Past (1975), On Aristotle and Greek Society (1979), Homer and the Travellers (1988). He was married to Davina Best since 1957.