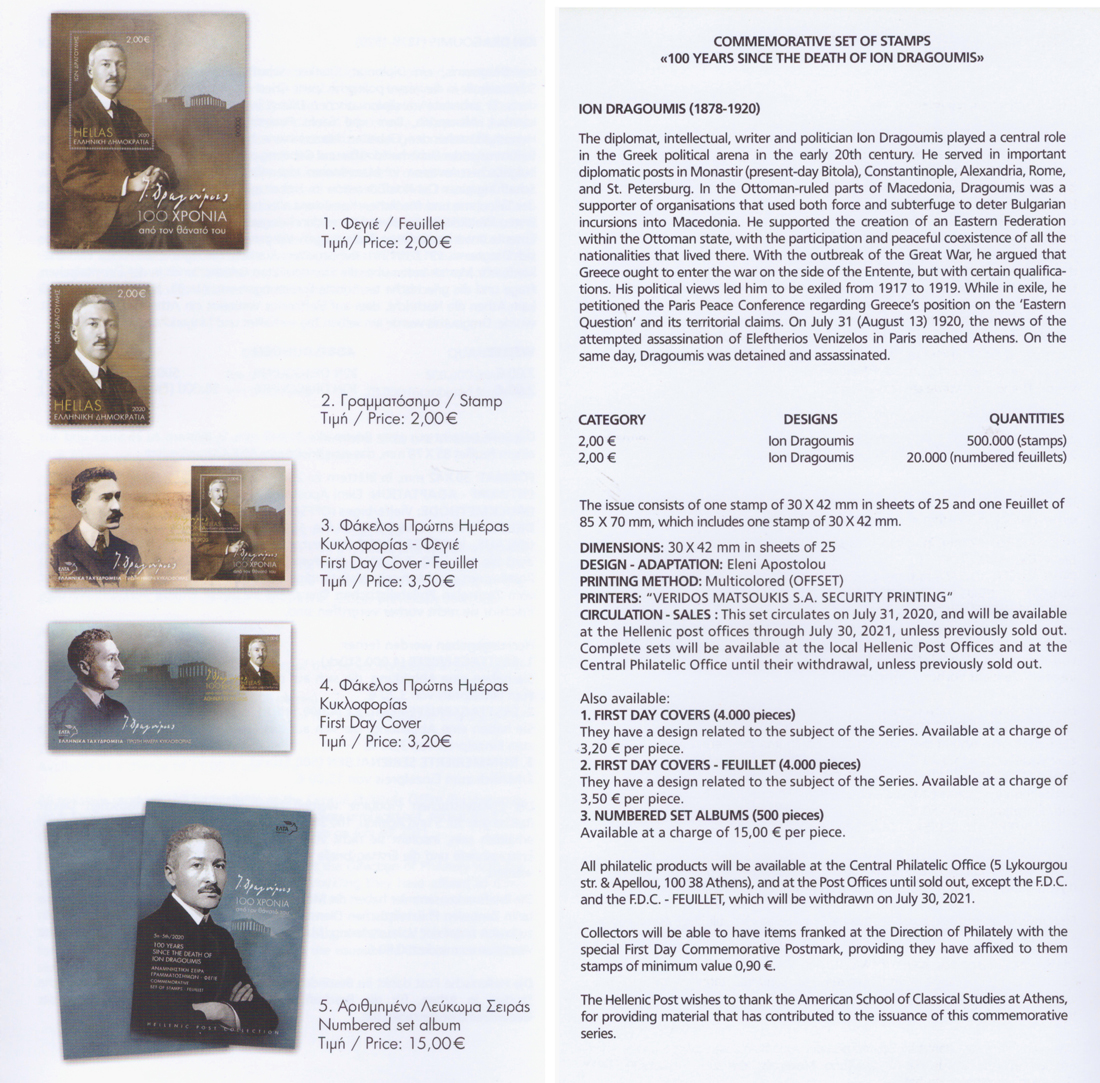 Return to News
Ion Dragoumis on Commemorative Stamp Issued by the Hellenic Post
October 7, 2020
Natalia Vogeikoff-Brogan
As we are getting ready for the opening on October 15th of the exhibition "Ion Dragoumis: Between East and West. One Hundred Years After His Assassination," the Hellenic Post issued a commemorative set of stamps featuring Ion Dragoumis.
At the bottom of the leaflet we read:
"The Hellenic Post wishes to thank the American School of Classical Studies at Athens for providing material that has contributed to the issuance of this commemorative series."
"Τα Ελληνικά Ταχυδρομεία ευχαριστούν ιδιαιτέρως την Αμερικανική Σχολή Κλασικών Σπουδών στην Αθήνα για την παραχώρηση υλικού που συνέβαλε στην έκδοση της σειράς".