Return to News
School Celebrates its Mission and Honorees at Annual Gala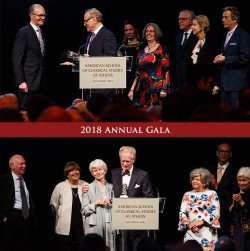 On Wednesday, May 9, the American School of Classical Studies at Athens (ASCSA) and the Gennadius Library celebrated many accomplishments, including the launch of several new initiatives, partnerships, and spaces. Nearly 350 influential business professionals, community leaders and magnanimous philanthropic donors who understand and believe deeply in the power of arts, culture, and history to inform every aspect of today's world, attended the event at the beautiful Capitale in New York City. The Gala benefits the mission of the American School as the preeminent overseas research center preserving, promoting, and protecting Greece's past from antiquity to the present day.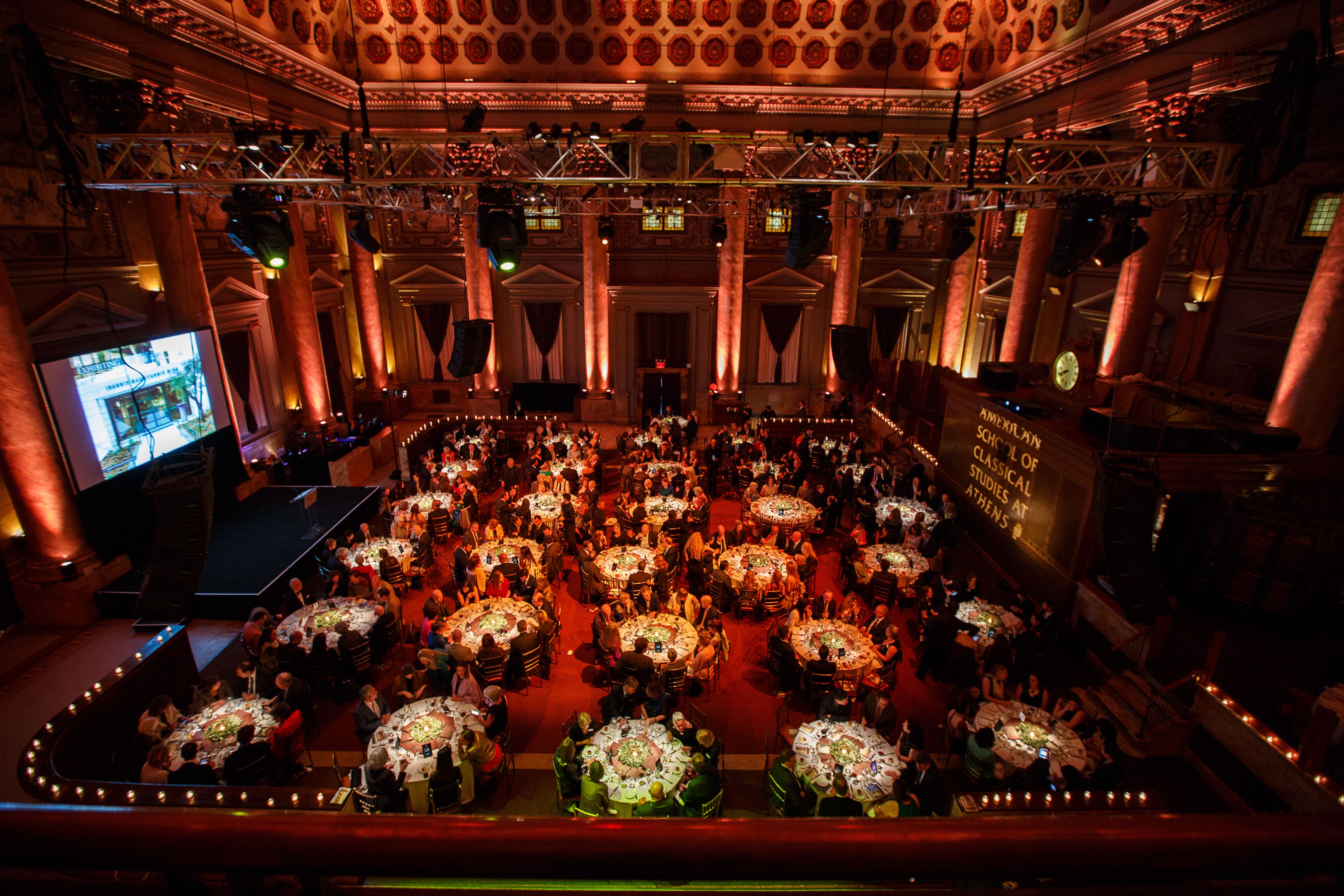 Guests were welcomed by the Chairman of the Board of Trustees of the American School, Alexander Zagoreos. He spoke about the honorees, but also expressed his deep appreciation for the commitment and generosity of the many dedicated individuals who support the mission of the School and who help strengthen it for generations to come. A highlight of the evening was the presentation of the Athens Prize to Professor Ronald S. Stroud for outstanding contributions to the advancement of knowledge of ancient Greece. The Gennadius Prize was awarded to the Stavros Niarchos Foundation for outstanding contributions to the advancement of knowledge of post-antique Greece.
Professor Stroud is the Klio Distinguished Professor of Classical Languages and Literature Emeritus at the University of California at Berkeley. He is one of the world's leading Greek epigraphists, has served as a co-editor of the annual Supplementum Epigraphicum Graecum since 1978, and is the author of numerous articles and four books on Greek inscriptions.
Likewise, the global impact of the Stavros Niarchos Foundation on the advancement of knowledge of Greece is without equal. More than 60% of the foundation's grants are for education, the arts, and culture. Both honorees are extraordinary and worthy scholars, philanthropists, and philhellenes who have left an indelible imprint upon the American School.
Before the presentation of the Gennadius Prize, Maria Georgopoulou, Director of the Gennadius Library, took a moment to commemorate the life of Irene Gregoriadi Moschlaidi who was a very special part of the Gennadius Library for many years and served with distinction as a member of the Board of Overseers. Irene passed earlier in the year and Dr. Georgopoulou expressed her appreciation to Irene's family that was in attendance.
Videos showcasing the School, our honorees, and the Academic Program were unveiled that evening and were a highlight of the event. A full gallery of photos from the event can be viewed online.
Next year's event will be held on Thursday, May 9, 2019. Details will be announced soon.