Return to Events
Nights of Classical Music at the Gennadius Library, September 21-24
Starts

9/21/2021
Tuesday - Friday 8:30pm

Ends
Presented By
Gennadius Library,
Schwarz Foundation,
Curtis Institute of Music
Location
ASCSA, Cotsen Hall, 9 Anapiron Polemou, 106 76 Athens


The Gennadius Library and the Schwarz Foundation are pleased to present the 2021 edition of Nights of Classical Music at the Gennadius Library. From September 21 through September 24, Curtis on Tour, The Nina von Maltzahn Global Touring Initiative of the Curtis Institute of Music returns to Nights of Classical Music at the Gennadius Library, where Curtis students, faculty, and alumni have appeared annually since 2015.
The Curtis Institute of Music educates and trains exceptionally gifted young musicians to engage a local and global community through the highest level of artistry. Grounded in the school's "learn by doing" philosophy, tours feature extraordinary emerging artists alongside celebrated alumni and faculty. This year, Curtis alumni Josef Špaček (violin), Timotheos Petrin (cello) and George Xiaoyuan Fu (piano) represent Curtis on Tour and perform works by Ludwig van Beethoven, Franz Schubert, Antonín Dvořák, Francis Poulenc, Maurice Ravel, Iannis Xenakis, and others. All four concerts will be broadcasted live.
The concerts will be held in Cotsen Hall, the auditorium of the American School of Classical Studies at Athens (9 Anapiron Polemou Street, Kolonaki) at 8.30pm.
Admission is free with priority tickets (one hour before the beginning of each concert).
The public can enter the auditorium by presenting a valid vaccination certificate or a disease certificate (valid for six months) and an identity card. Entrance is allowed only with the use of a mask and by keeping the required social distance both upon attendance and inside the auditorium, according to the instructions of the National Public Health Organization (EODY). Refusal to conform with any of the above allows us to deny entrance into the venue.
Program
Tuesday, September 21, 2021
George Xiaoyuan Fu, piano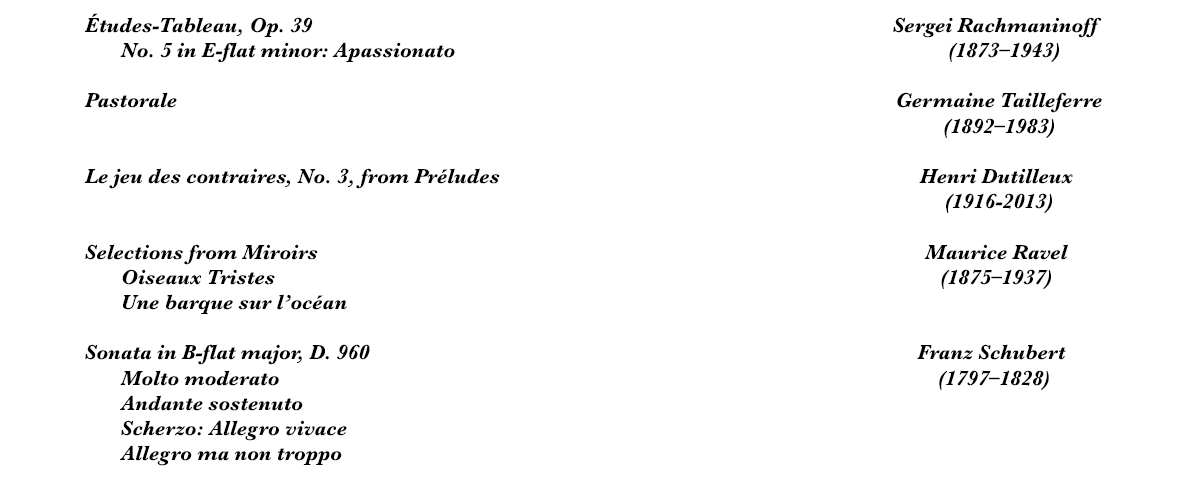 Watch the video of the first day! The video will be available for 48 hours.
Wednesday, September 22, 2021
Timotheos Petrin, cello
George Xiaoyuan Fu, piano

Watch the video of the second day! The video will be available for 48 hours.
Thursday, September 23, 2021
Josef Špaček, violin
Timotheos Petrin, cello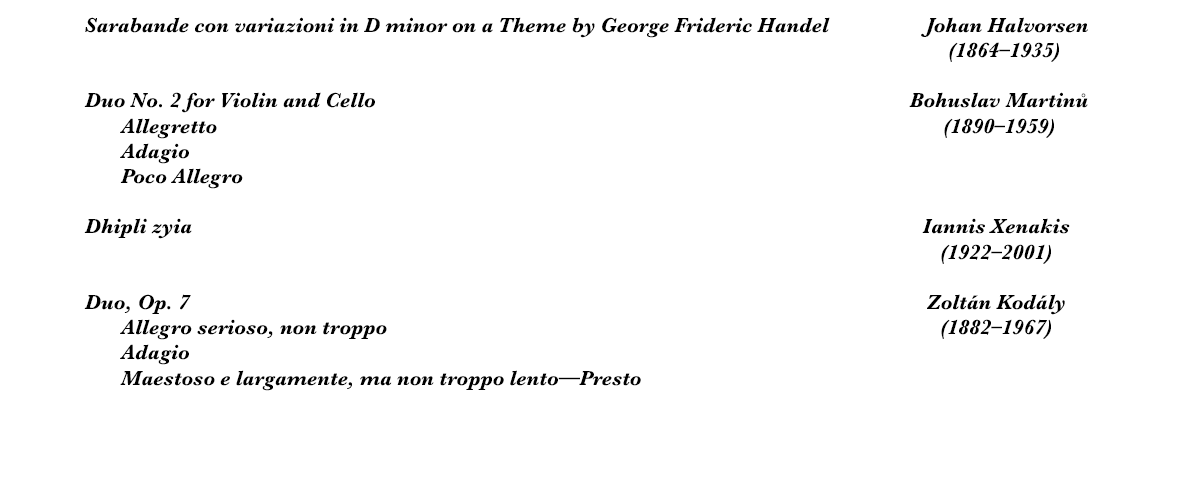 Friday, September 24, 2021
Josef Špaček, violin
Timotheos Petrin, cello
George Xiaoyuan Fu, piano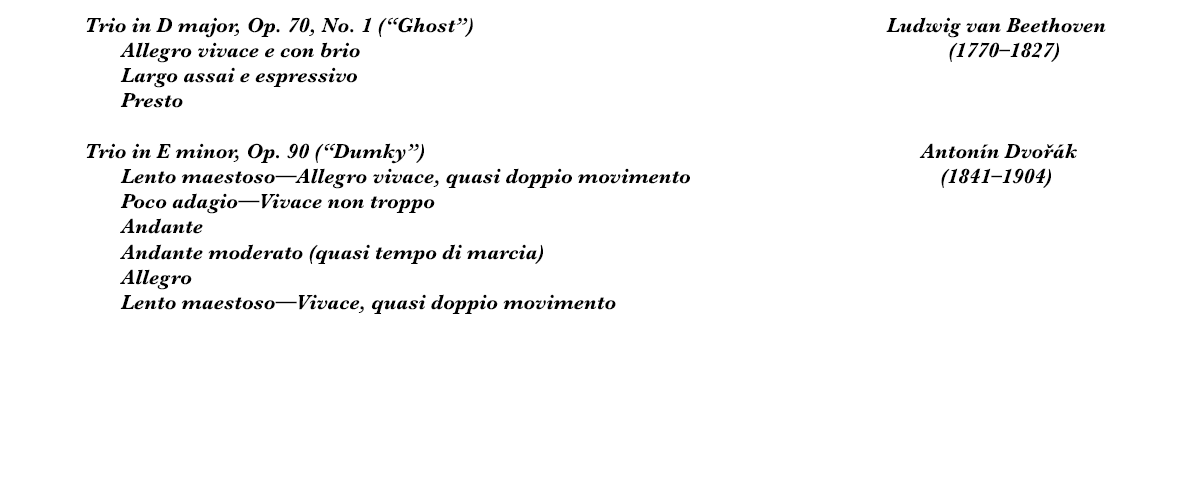 About the musicians:
Josef Špaček has emerged as one of the lead - ing violinists of his generation. He appears with orchestras across Europe and Asia, including Orchestre de Paris; Rundfunk-Sin - fonieorchester Berlin; Scottish Chamber Orchestra; Tonhalle Orchester Zürich; the Helsinki, Netherlands, Rotterdam, and Czech philharmonic orchestras; the Tokyo Metropolitan Symphony Orchestra; and the Shanghai Symphony Orchestra, among many others. He collaborates with eminent conductors such as Jakub Hrůša, Semyon Bychkov, Manfred Honeck, Valery Gergiev, Thomas Adès, Krzysztof Urbański, James Gaffigan, James Conlon, David Zinman, and Lio Kuokman. He equally enjoys giving recitals and playing chamber music and is a regular guest at festivals and in concert halls throughout Europe—among others at the Rudolfinum in Prague, Wiener Konzerthaus, the Muziekgebouw aan 't IJ in Amsterdam, Kronberg Academy, the Evian Musical Encounters Festival, KaposFest, and Schloß Elmau— Asia and the U.S.—among others at the Ken - nedy Center, 92nd Street Y, and the La Jolla Music Society, ChamberFest Cleveland, and the Nevada Chamber Music festivals. In 2015 Supraphon released a highly praised recording of the violin concertos of Dvořák and Janáček, coupled with the Fanta - sy of Suk. Other recordings to date are a re - cital disc with works for violin and piano by Smetana, Janáček, and Prokofiev with pia - nist Miroslav Sekera (Supraphon); an album of works by H.W. Ernst (Naxos); and an early CD with the complete Sonatas for Solo Violin by Eugène Ysaÿe. Mr. Špaček studied at the Juilliard School, the Curtis Institute of Music, and the Prague Conservatory. He was a laureate of the International Queen Elisabeth Competi - tion, and won top prizes at the Michael Hill International Violin Competition, the Carl Nielsen International Violin Competition, and the Young Concert Artists International Auditions. Through the end of the 2019–20 season, he served as concertmaster and associate artist with the Czech Philharmonic Orches - tra, the youngest in its history. Mr. Špaček performs on the ca. 1732 "LeBrun; Bouthillard" Guarneri del Gesù violin, generously on loan from Ingles & Hayday.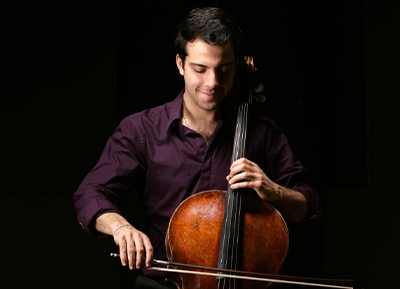 Greek cellist Timotheos Petrin is quickly garnering a reputation for his distinctive voice. He gained international recognition as a top prizewinner at the prestigious International Paulo Cello Competition in Finland. In 2016 Mr. Petrin made his U.S. solo debut with the Kansas City Symphony, under the direction of Robert Spano. He has also appeared as a soloist with the Helsinki Philharmonic Orchestra and Susanna Malkki on Shostakovich's second cello concerto; the Tapiola Sinfonietta; the Israel Camerata; NEC Philharmonia; and the Athens, Thessaloniki State, and Lahti symphony orchestras. An avid chamber musician, Mr. Petrin often collaborates with important musical figures such as Noah-Bendix Balgley, Jonathan Biss, Roberto Díaz, Miriam Fried, Alexey Goribol, Yura Lee, MengChieh Liu, Plamena Mangova, Ignat Solzhenitsyn, and Miri Yampolsky. He has participated in the Marlboro Music Festival, Chamberfest Cleveland, Ravinia's Steans Music Institute, Caramoor's Evnin Rising Stars, the Moritzburg Festival, and the Dimitria Festival. In addition to his concert appearances, Mr. Petrin is an advocate for charity and philanthropic causes. In Spring 2016, in collaboration with the nonprofit organization Podari.Life and Russian actress Chulpan Khamatova, he appeared in performances aiming to raise funds for children diagnosed with oncological and hematology diseases. Born in Thessaloniki, Greece into a family of musicians, Mr. Petrin studied with Dimitris Patras at the Thessaloniki State Conservatory, with Carter Brey and Peter Wiley at the Curtis Institute of Music, and Laurence Lesser at New England Conservatory.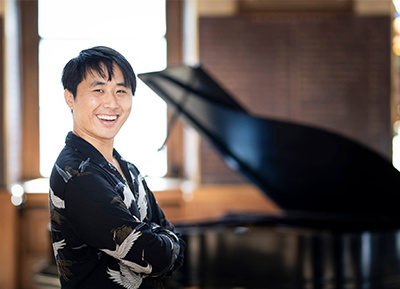 Described by the Boston Music Intelligencer as a "heroic piano soloist" with "stunning virtuosity," ChineseAmerican pianist George Xiaoyuan Fu is establishing an international reputation as a captivating performer with distinctive intelligence and sensitivity. Mr. Fu has performed as a piano soloist with orchestras such as the National Symphony Orchestra, Baltimore Symphony Orchestra, North Carolina Symphony, Tanglewood Music Center Orchestra, and the Curtis Symphony Orchestra; and has collaborated with conductors such as Michael Tilson Thomas, Stefan Asbury, Kensho Watanabe, Vinay Parameswaran, and Jonathan Berman. He has appeared at international venues such as the Kennedy Center, Carnegie Hall, Wigmore Hall, Kings Place, and Seiji Ozawa Hall at Tanglewood; while his live performances and interviews have been featured on several public television and radio broadcasts around the world, such as In Tune on BBC Radio 3, Performance Today on National Public Radio, and On Stage at Curtis on WHYY-TV in Philadelphia. Passionate about the creation of new work, Mr. Fu is an active composer and performer of contemporary music, having collaborated with composers Krzysztof Penderecki, Harrison Birtwistle, George Lewis, Unsuk Chin, Tansy Davies, Phil Cashian, Matthew Aucoin, and Freya Waley-Cohen. Interested in collaborative work, he is a conductor, an active chamber musician with duo partners and ensembles around the world, and collaborator with artists of many disciplines. After receiving a bachelor's degree in economics from Harvard University, Mr. Fu studied at the Curtis Institute of Music under Jonathan Biss and Meng-Chieh Liu and at the Royal Academy of Music under Christopher Elton and Joanna MacGregor. He has also worked with Pierre-Laurent Aimard, specifically on the music of Messiaen and Debussy. Mr. Fu currently teaches at the Royal Academy of Music. He receives career support from the Kirckman Concert Society, the City Music Foundation, and the Keyboard Charitable Trust.