Students and Friends of Evelyn B. Harrison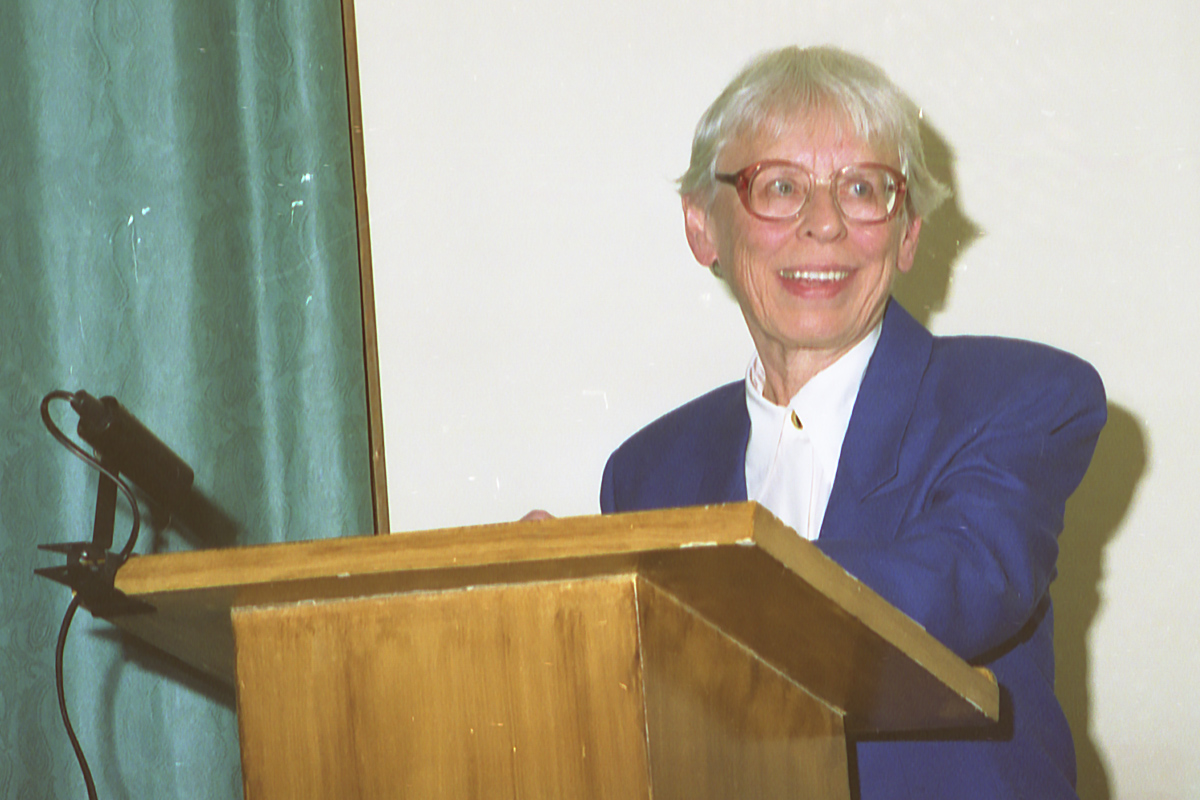 Dear Students and Friends of Evelyn B. Harrison,

Eve Harrison was a teacher, welcoming colleague, and friend to the multiple generations of scholars with whom she came into contact. This was especially true for her own students at the four institutions where she taught over the course of a long career—the University of Cincinnati, Columbia University, Princeton University, and the Institute of Fine Arts at New York University. It was often at her urging that her students first came to Athens and the American School, for she was of the firm belief that their education and training would not be complete without first-hand experience of the evidence in Greece. In Athens, students or colleagues from other universities also came to know her and benefited from her immense well of knowledge and generous nature, whether through a lecture during one of the summer sessions, a visit to the Agora storerooms where she worked, or an informal conversation over afternoon tea in the saloni. For she was a ubiquitous presence at the School during the summer, from 1949 through the early years of the 21st century. It was her home away from home, where she both worked and lived.

It is therefore fitting that Eve Harrison should be remembered by a dedication in the newly renovated Loring Hall. A bedroom will be named in her honor. You are invited to be a part of this dedication by making a financial contribution of any size. A note of appreciation or an account of any memories you have of her, along with any photographs you may have, would be especially welcome (please send these to Nancy Savaides at nsavaides@ascsa.org). Her profile will be published in the series of dedications now appearing in the News section of this website.
Thank you for your consideration.


Eve Harrison (right) with Director of the Athenian Agora Excavations T. Leslie Shear Jr. at the Agora in 1971 (photo by Eugene Vanderpool Jr.)
ABOUT EVELYN B. HARRISON
Eve Harrison was a professor of archaeology and an expert in Greek sculpture. Born June 5, 1920, in Charlottesville, VA, Harrison graduated from John Marshall High School in Richmond. She received her A.B. from Barnard College in 1941, M.A. from Columbia University in 1943, and Ph.D. from Columbia in 1952. During World War II, she served as a Research Analytic Specialist, translating intercepted Japanese messages for the United States War Department. In 1949, Harrison joined the American School's Athenian Agora excavations staff, beginning a long association that lasted until her death. She would subsequently spend almost every summer at the American School, studying the material from the Agora and elsewhere. Harrison began her teaching career in 1951 at the University of Cincinnati. In 1955, she joined the faculty of the Department of Art History and Archaeology at Columbia University, where she was named full professor in 1967. Following her time at Columbia, Harrison spent four years at Princeton University; she was the first woman to become full professor in their Department of Art History and Archaeology. In 1974, she was named Edith Kitzmiller Professor of the History of Fine Arts at the Institute of Fine Arts of New York University, where she taught until 2006. The Archaeological Institute of America recognized her lifetime of accomplishment by awarding her its Gold Medal for Distinguished Archaeological Achievement in 1992.