Loring Hall/Student Center Renovation Campaign
The Alumni/ae Association resolves to contribute to the Loring Hall Renovation Campaign ("Student Center" = Loring Hall, Annex, and West House). For details, please click here.
To launch our capital campaign for the renovation of Loring Hall, West House and the Annex, would you mind sharing your memories of Loring with us?
Dyeing Easter eggs and roasting the lamb on a spit, solving the world's problems during ouzo hour, the wonder of that rare Athens snowstorm, and, oh yes, the hot, sleepless nights with no A/C. Whether they are funny or poignant, we want to hear about your memories made in Loring Hall. 2019 marks the campaign to renovate Loring so let us now reminisce about the good old days. Oh, and did we say a prize will be awarded? Please accompany your story with photo(s) and caption(s). That makes all the difference!
For details click here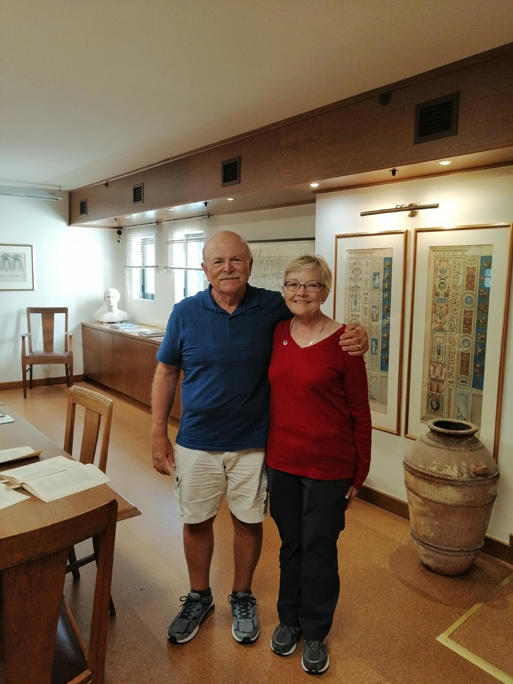 The son of Clarence G. Lowe, Charles E. Lowe, and his wife Robbi, visited the School on Wednesday, October 23rd. Clarence G. Lowe (1897-1965), Professor of Classics at the University of Nebraska at Lincoln, served as Librarian of the Gennadius Library for six years, from 1931 to 1937.
Read More