About Ioannis Makriyannis
Yannis Makriyannis (1797–1864), born Ioannis Triantaphyllou, was a Greek merchant, military officer, politician and author, best known today for his Memoirs. Starting from humble origins, he joined the Greek struggle for independence, achieving the rank of general and leading his men to notable victories. Following Greek independence, he had a tumultuous public career, playing a prominent part in the granting of the first Constitution of the Kingdom of Greece and later being sentenced to death and pardoned.
Despite his important contributions to the political life of the early Greek state, general Makriyannis is mostly remembered for his Memoirs. Aside from being a source of historical and cultural information about the period, this work has also been called a "monument of Modern Greek literature", as it is written in pure Demotic Greek. Indeed, its literary quality led Nobel laureate Giorgos Seferis to call Makriyannis one of the greatest masters of Modern Greek prose.
September 27, 2022
Until: September 30, 2022
8.30pm
ASCSA, Cotsen Hall, 9 Anapiron Polemou, 106 76 Athens
More
September 27, 2022
Until: September 30, 2022
20.30
ΑΣΚΣΑ, Αμφιθέατρο Cotsen Hall, Αναπήρων Πολέμου 9, 106 76 Αθήνα
More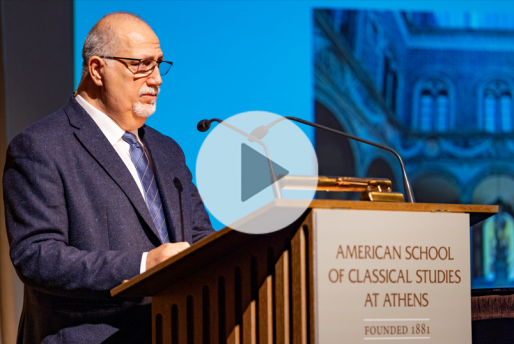 Watch the opening lecture of our new exhibition, Hippos: The Horse in Ancient Athens. Dr. Mario Iozzo, Director at the National Archaeological Museum of Florence presents the magnificent Medici Riccardi life-size bronze head, that is displayed in Greece for the first time.
Read More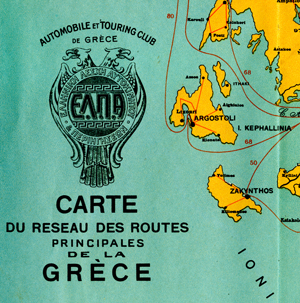 Η περίφημη γενιά του 1930 σε αεροπλάνα και βαπόρια. Πέντε αφιερώματα από τη Λαμπρινή Κουζέλη, στο Βήμα της Κυριακής, αρχής γενομένης από την προηγούμενη Κυριακή (7 Αυγούστου). Πρώτο αφιέρωμα στα ταξίδια του ποιητή Γιώργου Σεφέρη.
Read More