The Roman and Byzantine Graves and Human Remains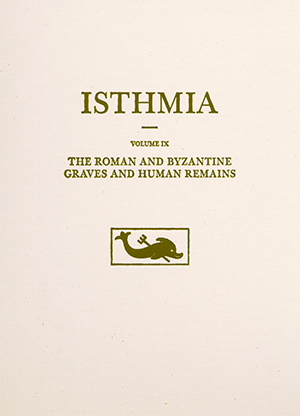 by Joseph L. Rife
Isthmia IX
512 pp, 267 figs, 61 tables
9" x 12"
Cloth, ISBN: 978-0-87661-939-1
Publication Date: June 2012
Status: Active

Retail Price $150

BUY PRINT
BUY EBOOK
VIEW ONLINE

Description:
This study describes and interprets the graves and human remains of Roman and Byzantine date recovered by excavation between 1954 and 1976 in several locales around the Isthmian Sanctuary and the succeeding fortifications. This material provides important evidence for both death and life in the Greek countryside during the Late Roman to Early Byzantine periods. Examination of burial within the local settlement, comparative study of mortuary behavior, and analysis of skeletal morphology, ancient demography, oral health and paleopathology all contribute to a picture of the rural Corinthians over this transitional era as interactive, resilient and modestly innovative.
Winner of the 2012-2013 CAMWS Outstanding Publication Award.
About the Author:
Joseph L. Rife is Associate Professor in the Department of Classical Studies at Vanderbilt University.