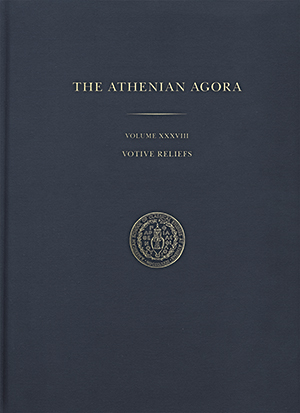 Description:
This volume includes all of the Classical, Hellenistic, and Roman votive reliefs found to date in the excavations of the Athenian Agora. In addition to providing a catalogue of the reliefs arranged according to their subjects, the author treats the history of their discovery, their production and workmanship, iconography, and function. A large part of the study is devoted to discussion of the original contexts of the reliefs in an attempt to determine their relationship to shrines in the vicinity and to investigate what they can tell us about the character of religious activity in the vicinity of the Agora. The work will be an important reference for historians of Greek art as well as of Greek religion.
About the Author:
Carol L. Lawton is the Ottilia Buerger Professor of Classical Studies at Lawrence University.
Reviews:
"The author's aims are to describe and discuss each relief and determine what it can contribute to the religious topography of the Agora and its vicinity and to our understanding of the various cults in this area. The volume, exemplifying the high standards of the
Athenian Agora
series, succeeds admirably." Kevin Clinton,
AJA
123.2 (April 2019).
"En tant que catalogue d'un matériel de fouille parfois très fragmentaire, de contexte inconnu et surtout en grande partie encore inédit, la publication est très complète, très informée, et constitute un outil précieux pour toute étude ultérieure sur les reliefs attiques." Rachel Nouet,
Revue archéologique
(2018), pp. 414-417.
"Carol Lawtons Publikation wird ein unentbehrliches Referenzwerk für alle werden, die sich mit Kulten in Athen befassen." Marion Meyer,
Bonner Jahrbücher
217 (2017), pp. 474-479.