Kommos: A Minoan Harbor Town and Greek Sanctuary in Southern Crete (paper)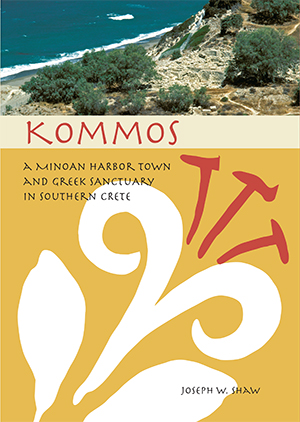 by Joseph W. Shaw
177 pp, 77 col and b/w figs
6.75" x 9.5"
Paper, ISBN: 978-0-87661-659-8
Publication Date: Nov 2006
Status: Out of Print

VIEW ONLINE

Description:
As well as being an archaeological guide, this beautifully illustrated volume tells the story of 30 years of fieldwork and study at one of the lesser known, but most intellectually fascinating, sites in Crete. In prehistory, Kommos was a busy harbor town with trading links extending to Egypt and Sardinia. The author traces the development of the settlement, its mysterious abandonment, and then resurrection as a religious site around 1000 B.C.
About the Author:
Joseph W. Shaw is Professor
Emeritus
of Art History at the University of Toronto.