Terracotta Lamps II: 1967-2004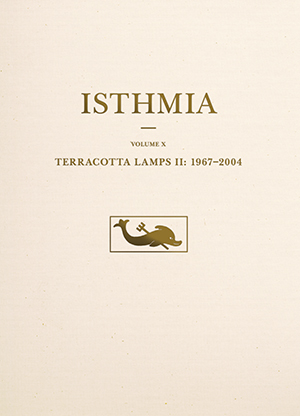 Description:
This volume discusses more than 400 lamps and lamp fragments dating from the Late Archaic to the Byzantine period found over several decades at the Sanctuary of Poseidon at Isthmia. These come from excavations undertaken by UCLA from 1967 to 1987 under the direction of Paul Clement and since then by OSU under the direction of Timothy Gregory. In addition to a detailed catalogue, the volume presents a commentary on the types of lamps used at the sanctuary that enriches our knowledge of their manufacture, use, and artistic evolution over time. The lamps also contribute to a better understanding of the site, as they reflect the various historical, political, and religious vicissitudes at Isthmia, and in the Corinthia in general, over the centuries.
About the Author:
Birgitta Lindros Wohl is Professor
Emerita
at California State University at Northridge.
Reviews:
"The volume fills an important gap concerning lamp trade, distribution, and production in the Corinthia, providing a new set of finds that complete the selection in the previously published lamp volumes from Corinth, Isthmia, and Kenchreai." Arja Karivieri,
AJA
122.4 (2018)