The Late Bronze Age Settlement and Early Iron Age Sanctuary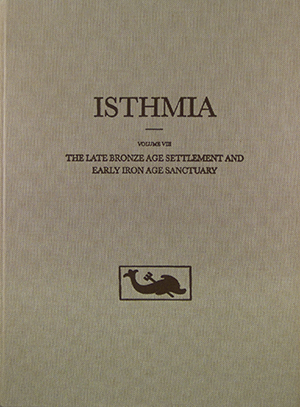 by Catherine Morgan
Isthmia VIII
566 pp, 74 pls, 102 figs
9" x 12"
Cloth, ISBN: 978-0-87661-938-4
Publication Date: Nov 1999
Status: Active

Retail Price $100

BUY PRINT

Description:
Final report on the Late Bronze Age and Early Iron Age evidence (pottery, metalwork, terracottas, architecture and other constructions) from excavations conducted by the University of Chicago at the sanctuary of Poseidon at Isthmia between 1952 and 1989. Stylistic analysis of artifacts offers important new information on Corinthian production: Isthmia has produced the first substantial collection of Early Iron Age Corinthian terracottas, for example, as well as 8th-century human figure depictions. Functional analysis, developing established methodology for site characterization, distinguishes Late Bronze Age settlement from Early Iron Age cult activity. Thus Isthmia may be counted among the growing number of Greek shrines established during the Bronze Age/Iron Age transition, and the nature and variety of cult practices at the site may be compared with those elsewhere. In its Corinthian context, Isthmia offers unique insights into 800 years of development, from Mycenaean province to Archaic polis.
Reviews:
"This is an extremely significant contribution to the study of the early development of Greek sanctuaries, demonstrating the variability of the material expression of Greek religion from period to period, from region to region, and even within a local setting" Blanche Menadier,
Journal of Hellenic Studies
121 (2001), p. 211.
"This book contains a wealth of thought-provoking information and interpretations. There is no doubt that it will come to occupy an important place in discussions of early Greek sanctuaries. The agenda and methods set out here point the way to what can be achieved in the future, and it is beyond dispute that this work will serve as one of the very models from which such work will proceed." Franco de Angelis,
Phoenix
54 (2000), p. 365.