The Pylos Regional Archaeological Project: A Retrospective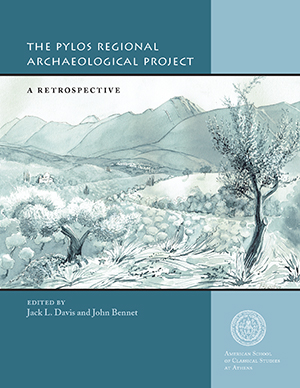 Description:
This volume represents the product of 25 years of study conducted by the Pylos Regional Archaeological Project, a multidisciplinary, diachronic archaeological expedition formally organized in 1990 to investigate the history of prehistoric and historic settlement in western Messenia in Greece. An introduction, setting the project in context, and an extensive gazetteer of sites precede a collection of eight previously published articles, which appeared in
Hesperia
, the journal of the ASCSA, between 1997 and 2010. Taken together, these contributions document a comprehensive methodological approach by an archaeological project that was one of the first to incorporate new technologies such as digital mapping tools and online databases. The results of such a long-term and multifaceted research program illuminate the shifting relationships between humans, their landscapes, and historical forces, both local and distant.
About the Author:
Jack L. Davis is the Carl W. Blegen Professor of Greek Archaeology at the University of Cincinnati. John Bennet is the Director of the British School at Athens, and Professor of Aegean Archaeology at the University of Sheffield.