The Athenian Citizen: Democracy in the Athenian Agora (Modern Greek)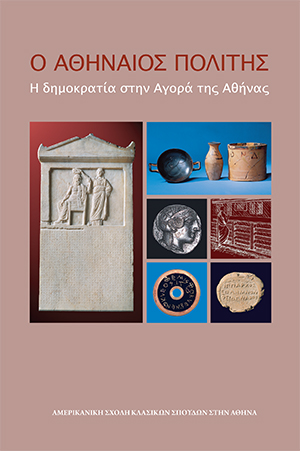 by Mabel Lang, revised by John McK. Camp II, translated by Irini Marathaki
Agora Picture Book 4
32 pp, 40 col figs
5.5" x 8.5"
Paper, ISBN: 978-960-7067-04-3
Publication Date: Jul 2009
Status: Active

Retail Price $4.95

BUY PRINT

Description:
The artifacts and monuments of the Athenian Agora provide our best evidence for the workings of ancient democracy. As a concise introduction to these physical traces, this book has been a bestseller since it was first published almost 60 years ago. Illustrated entirely in color, with updates and revisions by the current director of excavations at the Agora, this edition of an acknowledged classic will inform and fascinate visitors and students for many years to come.
Text in modern Greek. Also available in
English
About the Author:
Mabel Lang (1917-2010) was the Katharine E. McBride Professor Emeritus and Paul Shorey Professor Emeritus of Greek at Bryn Mawr College. She authored or coauthored nine books published by the ASCSA. John McK. Camp II is Director of Excavations at the Athenian Agora and Professor of Classics at Randolph-Macon College.