Vrysaki: A Neighborhood Lost in Search of the Athenian Agora (Modern Greek)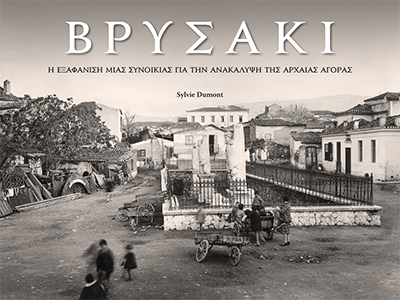 Description:
Between 1931 and 1939, central Athens was transformed by the expropriation and demolition of the Vrysaki neighborhood at the foot of the Acropolis. In these few years, more than 5,000 inhabitants were displaced and 348 properties were torn down so that the American School of Classical Studies at Athens (ASCSA) could excavate the ancient Agora; the scale of the project and the degree to which it was documented make this a unique episode in the history of Greek archaeology. Using materials from the ASCSA Archives and a large collection of photographs from the 1930s, this volume details the history of the negotiations, the expropriations, and, most importantly, the Vrysaki neighborhood itself. Illustrating its streets, shops, houses, names, and faces, the author provides a vivid recreation of the community that was Vrysaki.
Text in modern Greek. Also available in
English
.
About the Author:
Sylvie Dumont is Secretary and Registrar of the Agora Excavations in Athens.