Mapping Mediterranean Lands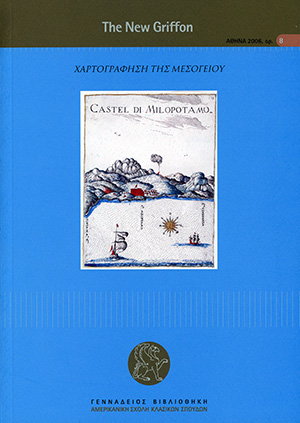 edited by Maria Georgopoulou
New Griffon 8
63 pp,
6.5" x 9.5"
Paper, ISBN: 978-960-86960-3-7
Publication Date: Dec 2006
Status: Active

Retail Price $20

BUY PRINT

Description:
This special issue of the Gennadius Library's periodical,
The New Griffon
, presents six essays about the Library's map collection and its place in a larger project to bring together, in a digital repository, maps and charts of the Mediterranean held in American overseas research centers. The text is presented in both English and Greek.
About the Author:
Maria Georgopoulou is Director of the Gennadius Library of the American School of Classical Studies at Athens.