Exploring Greek Manuscripts in the Gennadius Library (Modern Greek)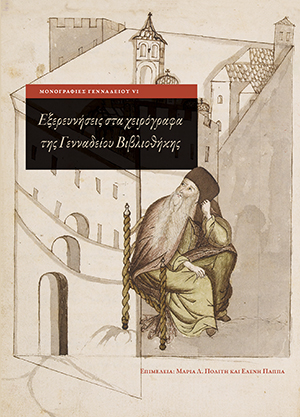 edited by Maria L. Politi and Eleni Pappa
Gennadeion Monographs VI
154 pp, 2 bw figs, 70 col pls
7" x 10"
Cloth, ISBN: 978-960-86960-7-5
Publication Date: Oct 2011
Status: Active

Retail Price $75

BUY PRINT

Description:
Among the collections of the Gennadius Library in Athens are over 300 Greek manuscripts, ranging in date from the 13th to the 19th century. This book presents a collection of studies of various aspects of the collection written by leading paleographers, Byzantine art historians, and theologians.
Text in modern Greek. Also available in
English
.
About the Author:
Maria L. Politi is President of the Greek Paleographical Society. Eleni Pappa is a scholar at the Research Center for Greek and Latin Literature at the Academy of Athens.